A Year of Struggle: What 2020 Taught Me About Aesthetics And What To Do About It | ASM 2021

This webinar was recorded live on February 3, 2021, and is approximately 45 minutes in length. This is a non-CME course. 
Registration
$0 - AACS Member (Training Fellow or Resident)
$30 - AACS Member (Physician or Allied Health)
$60 - Non-Member Practitioner
Target Audience
Practitioners in the field of cosmetic surgery including, but not limited to, dermatology, oral and maxillofacial surgery, otolaryngology, general surgery, ophthalmology, and plastic/reconstructive surgery.
Speaker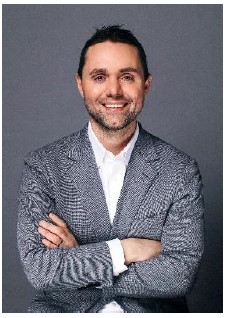 Jasson W. Gilmore
Jasson's current role is Senior Vice President of Global Consumer & Digital Marketing for Allergan Aesthetics. Prior to joining Allergan/Abbvie in August of 2018, Jasson was a start-up entrepreneur and media executive for over 16 years, having co-founded three companies ranging from a marketing software-as-a-service technology company to internet publishing platforms, leading them to their successful acquisitions. Most recently, he led Patient's Guide, an Internet media company focused on Health Care, from founding to its acquisition in 2016 by a Fortune 500 publicly traded media company.
Jasson has personally overseen digital marketing programs for his companies and clients resulting in hundreds of millions of dollars in revenue. His primary focus is leveraging Search and Social to achieve customer acquisition goals and meet consumer needs in niches that are unmet. He has authored two patents surrounding the optimal measurement and conversion tracking of inbound consumer inquires to paying customers.
He lectures on Entrepreneurship in Healthcare at the Annual Kligman Lectureship Symposium at the University of Pennsylvania School of Medicine. He lives in Orange Country, California, with his wife and 3 young children.
This is a non-CME course.