This webinar was recorded live in February 2021 and is approximately 20 minutes in length. This is a non-CME course. 
Registration
$0 - AACS Member (Training Fellow or Resident)
$10 - AACS Member (Physician or Allied Health) 
$20 - Non-Member Practitioner
Target Audience
Practitioners in the field of cosmetic surgery including, but not limited to, dermatology, oral and maxillofacial surgery, otolaryngology, general surgery, ophthalmology, and plastic/reconstructive surgery.
Speakers
Assessing the Carotenoid Content of Orbital and Abdominal Fat to Determine the Optimal Source for Free Facial Fat Grafting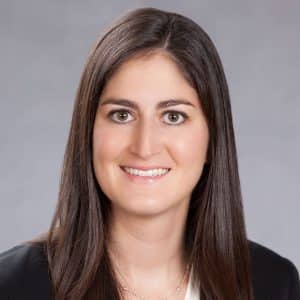 Aliza Epstein, MD
TOC Eye and Face, Austin, TX
Dr. Aliza Epstein was born in Fort Lauderdale, Florida. Her passion for medicine started at an early age being positively influenced by her father who is a respected Oculofacial Plastic Surgeon in South Florida. She attended Northwestern University in Evanston, Illinois where she majored in Psychology while pursuing pre-medical endeavors through her studies as well as clinical research. She traveled back to South Florida to attend the University of Miami Miller School of Medicine, where she was elected to the Alpha Omega Alpha, national medical honor society. While at the University of Miami, Dr. Epstein helped provide free vision screenings and eye care throughout South Florida through the Department of Community Service (DOCS) program, where she held multiple leadership positions.
Dr. Epstein received the prestigious John K. Robinson Grant, allowing her to publish multiple peer-reviewed articles and present at numerous national and international meetings during medical school. She completed her internal medicine internship at Mount Sinai St. Luke's-Roosevelt Hospital in New York City, and ophthalmology residency at the Kresge Eye Institute in Detroit, Michigan, where she was elected to be chief resident during her final year. She followed her passion for oculofacial plastic surgery, completing a two-year American Society of Ophthalmic Plastic and Reconstructive Surgery (ASOPRS) fellowship with TOC Eye and Face, where she performed thousands of surgeries. During that time, she also completed an American Academy of Cosmetic Surgery (AACS) fellowship focusing on facial cosmetic surgery. As a board-certified ophthalmologist, Dr. Epstein has published numerous peer-reviewed book chapters and articles in ophthalmology and oculofacial plastic surgery.
Dr. Epstein is committed to providing excellent care for her patients at TOC Eye and Face. Aside from work, Dr. Epstein enjoys photography, reading, traveling, hiking, and biking.
A Modernized ERAS Protocol for Cosmetic Surgical Procedures in an Opiate Crisis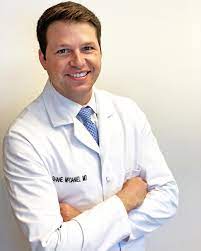 Shane McDaniel, MD DDS
Carolina Surgical Arts, Greensboro, NC
Dr. McDaniel received his MD from the University of North Carolina at Chapel Hill (UNC). He subsequently completed an internship in General Surgery and a residency in Maxillofacial Surgery. His residency focused on facial cosmetics, craniofacial surgery, trauma, and reconstructive surgery. He also has extensive training in general anesthesia and sedation techniques. He served as Chief Resident during his final year at UNC. During his internship and residency, Dr. McDaniel developed a strong interest in general cosmetic surgery that led to his decision to pursue additional fellowship training. He is excited to spend a year with the world-class cosmetic surgeons at Inland Cosmetic Surgery. His professional affiliations included the American Academy of Cosmetic Surgeons, the American College of Oral and Maxillofacial Surgery, and the American Association of Oral and Maxillofacial Surgery.
This is a non-CME course.