Shaking Up the World of Liposuction | ASM 2021

This webinar was recorded live on February 12, 2021, and is approximately 30 minutes in length. This is a non-CME course. 
Registration
$0 - AACS Member (Training Fellow or Resident)
$20 - AACS Member (Physician or Allied Health)
$40 - Non-Member Practitioner
Target Audience
Practitioners in the field of cosmetic surgery including, but not limited to, dermatology, oral and maxillofacial surgery, otolaryngology, general surgery, ophthalmology, and plastic/reconstructive surgery.
Speaker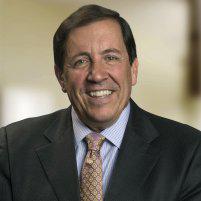 Richard D. Gentile, MD
Dr. Gentile is a distinguished Facial Plastic and Reconstructive Surgeon and teacher and author who is respected internationally for his innovative artistry and technical skills. He founded the Facial Plastic and Aesthetic Laser Center in 1987 and serves northern Ohio in his specialized centers in Fairlawn and Boardman Ohio. Prior to entering full-time private practice Dr. Gentile served as a Clinical Associate Professor at the Northeast Ohio Medical University and has served on the medical faculty of Case Western Reserve College of Medicine in Cleveland, Ohio, and the Baylor College of Medicine in Houston, Texas.
Dr. Gentile is certified by the American Board of Facial Plastic and Reconstructive Surgery and by the American Board of Otolaryngology – Head and Neck Surgery. He is one of only 31 such dual board-certified surgeons in the state of Ohio. His dual background provides a unique understanding of the complexities involved in cosmetic and reconstructive surgery of the face, eyes, head, and neck. Dr. Gentile is a Fellow of the American Academy of Facial Plastic and Reconstructive Surgery and has served as an executive officer (Treasurer) for the Academy and its research foundation which is in Alexandria Virginia. Dr. Gentile has also served as a national spokesman for the Academy and participates in most of the educational forums for the Academy has served as a Program Chairman for the Academy's 2004 Spring Meeting held in Phoenix, Arizona. Dr. Gentile also serves as an editorial reviewer for the Archives of Facial Plastic Surgery published by the American Medical Association and the American Society for Laser Medicine and Surgery. He is an active researcher in aesthetic laser technology and is frequently invited lecturer at the American Society of Laser Medicine and Surgery (ASLMS) meetings and others worldwide.
This is a non-CME course.