Random Thoughts About Face and Neck Lift| ASM 2021

This webinar was recorded live on February 3, 2021, and is approximately 1 hour in length. This is a non-CME course. 
Registration
$0 - AACS Member (Training Fellow or Resident)
$40 - AACS Member (Physician or Allied Health) 
$80 - Non-Member Practitioner 
Target Audience
Practitioners in the field of cosmetic surgery including, but not limited to, dermatology, oral and maxillofacial surgery, otolaryngology, general surgery, ophthalmology, and plastic/reconstructive surgery.
Description
This presentation provides an overview of facelifts - specifically approach and technique. Includes a questions and answers session.
Speaker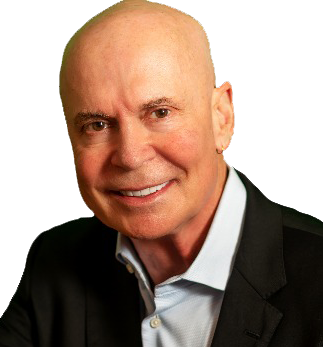 Joe Niamtu, III, DMD, FAACS
Dr. Niamtu is well known in international cosmetic facial surgery circles as surgeon, teacher and author and is regarded as a key opinion leader by academics and clinicians worldwide. He is a fellow of the American Academy of Cosmetic Surgery and the American Society for Laser Medicine and Surgery. He is board certified by the American Board of Oral and Maxillofacial Surgery and The American Board of Cosmetic Facial Surgery. His practice is limited to cosmetic facial surgery. He has Cosmetic Surgery Procedures Certification from the Commonwealth of Virginia, Department of Health Professions. He maintains cosmetic surgery privileges at several local hospitals.
He lectures internationally on cosmetic facial surgery and has taught on six continents around the world. He has written four textbooks as well as 30 chapters on other textbooks. He has authored hundreds of publications on various cosmetic facial topics and a cosmetic facial surgery DVD series.
Dr. Niamtu is a member of the board of directors of the American Academy of Cosmetic Surgery and has served on the board of directors of the Cosmetic Surgery Foundation. He has chaired numerous committees with the American Academy of Cosmetic Surgery, where he currently sits as Chair of the Communications Committee. He appears regularly in newspaper articles, television broadcasts and popular magazines. He is passionate about all aspects of cosmetic facial surgery and loves going to work and making patients look and feel better.
Dr. Niamtu was voted "Best Plastic Surgeon to Take You Back 20 Years" by Richmond Magazine in 2010 and "Best Cosmetic Surgeon" from Style Weekly Magazine from 2011-2016 and Best Cosmetic Surgeon by Virginia Living Magazine in 2012-2016. He has received numerous "Best Speaker" awards at numerous multi-specialty meetings. He was voted "Best Plastic Surgeon" by the Richmond Times Dispatch newspaper in 2015.
Dr. Niamtu is committed to numerous charitable organizations and pro bono groups. He was honored with the Richmond Times-Dispatch Newspaper Community Service Award for his volunteer work on third world children with facial deformities. He and his wife have received community service awards from Greater Richmond Arc and Safe Harbor Domestic Violence Shelter. Dr. Niamtu has also been active with Operation Smile and Noah's Children, International Hospital for Children and Medical Care for Children.
Dr. Niamtu and his wife have two special needs children with cerebral palsy.
This is a non-CME course.