Practice Management | ASM 2021

This webinar was recorded live on February 12, 2021, and is approximately 3 hours and 30 minutes. This is a non-CME course. 
Registration
$140 - AACS Member (Resident)*
$140 - AACS Member (Training Fellow)*
$140 - AACS Member (Physician or Allied Health)
$280 - Non-Member Practitioner
*Residents and training fellows - After adding the course to your cart, use the coupon code in your renewal confirmation letter to bring the price to $0. If you need assistance, please email AACS headquarters.
Target Audience
Practitioners in the field of cosmetic surgery including, but not limited to, dermatology, oral and maxillofacial surgery, otolaryngology, general surgery, ophthalmology, and plastic/reconstructive surgery.
Presentations
Asset Protection and Tax Savings 
Dave Mitton
Doubling Booking Ratios: How to Book 90% Consultations Same Day 
Ed Syring
The Art of the Follow-Up: How to Keep Your Patients Coming Back for More 
Jay A. Shorr, BA, MBM-C, CAC I-XVI
Discounts and Specials? Sure. Bargaining? Absolutely Not. Now Get Out Of My Office! 
Jonathan Kaplan, MD, MPH
Powerful Patient Communication Strategies: To Future-Proof Your Practice
Audrey Neff
Chatbots and Other Automated Tools to Generate Leads
Jonathan Kaplan, MD, MPH
Know Your Numbers 
Catherine Maley, MBA
Asset Protection 101: What Every AACS Physician Should Know 
David Mandell, JD, MBA
Why Your Patient Coordinator is Losing You Money: The Top Mistakes 
Jay A. Shorr, BA, MBM-C, CAC I-XVI
Ed Syring
Mr. Syring is the Senior Vice President of SEOversite and a Partner in the firm.  Prior to his undergraduate studies in the art and science of Communication at Wake Forest University, he discovered a passion for the psychological principles that dictate human behavior in sales, management, and marketing.  At 18 he ranked in top 40 out of his company's sales force of over 30,000 before being promoted to management, eventually managing hundreds of salespeople and conducting thousands of interviews.  Ed has become an expert in marketing, sales, and business development with over 15 years of demonstrated results.  He has a fervent desire to help businesses determine their marketing needs and develop online marketing strategies that will provide the highest return on investment.
He has spoken at, or been featured in, Wyncode Academy, Modern Medicine, AAFPRS, ASPS, ASCRS-ASOA, SFO-NFO, Millennial Eye, and more.  He is a member of the Executive Committee for the Friends of the New World Symphony and active supporter of the burgeoning Miami arts and cultural community.
Born in NYC, raised in Delray Beach, FL, Ed has been in Miami Beach since 2009.  He's still regularly exploring the area via Vespa and paddleboard.  He is a whisky connoisseur always chasing Jon's level of taste and appreciation, avid art and antique collector with an eclectic passion for design, curious musical aficionado & food lover. He is grateful to be outside in the South Florida weather, even in the summer.
Jay A. Shorr, BA, MBM-C, CAC I-XVI
Mr. Shorr is the founding partner of our company, Shorr Solutions, a Florida-based medical practice consulting firm assisting aesthetic practices with their operational, administrative and financial health. Jay served as the Vice President of Operations and Practice Administrator for a leading board-certified dermatologist and cosmetic surgeon in South Florida until her passing in June 2012, and held partnerships in two leading South Florida plastic surgery centers in the past. He never lost his passion for running a practice and now uses his wealth of knowledge to coach aesthetic medical providers in increasing efficiency, increasing revenue and decreasing costs in their aesthetic practices.
A Temple University graduate, Jay has serves as a trusted speaker for over a dozen aesthetic medical industry organizations, including the American Academy of Cosmetic Surgery, the American Association of Oral and Maxillofacial Surgeons, the American Academy of Facial Plastic and Reconstructive Surgery, the American Society of Plastic Surgeons, The Aesthetic Show, The Aesthetic Academy, the American Society of Cosmetic Physicians, Vegas Cosmetic Surgery, Global Aesthetics, Dasil World Congress, International Master Course on Aging Science and more!
He is a Certified Medical Business Manager (CMBM) from Florida Atlantic University, a Certified Aesthetic Consultant (Levels I-XVI) at The Aesthetic Show and The Aesthetic Academy, and is a member of The Aesthetic Show's 2019, 2020, 2021 Scientific Advisory Board, where he is the only non-medical professional appointee.
Mr. Shorr co-led Shorr Solutions to win The Aesthetic Guide's prestigious 2018 TAG! You're It! Non-Physician Practice Management Innovator Award and 2019 Best Practice Management Company Award. He also won Aesthetic Everything's 2017, 2018, 2019, 2020, 2021 and 2022 Top Aesthetic Service Company Awards, previously received the Honorable Mention Award for O/R Excellence in Medical Financial Management and has won the 2017, 2018, 2019, 2020, 2021 and 2022 Top Presidents/CEO Awards from Aesthetic Everything. In 2021, Jay won the highly esteemed and distinguished Lifetime Achievement Award from The Aesthetic Guide for his noteworthy lifetime achievements and dedication to the education and advancement of the aesthetic medical community.
A writer for national industry publications, including Modern Aesthetics, MedEsthetics, Surgical Aesthetics, Physician's Office Resource, Medical Office Today, Plastic Surgery Practice, Medical Economics and more, Mr. Shorr works as an adjunct faculty at the Florida Atlantic University's School of Business where he teaches the Medical Business Management course. He formerly served as an advisory board member for the NHL Florida Panthers from 2011-2012.
Jonathan Kaplan, MD, MPH
Dr. Jonathan Kaplan, a board-certified plastic surgeon originally from Alexandria, LA is proud to call San Francisco home. After completing his plastic surgery fellowship at the world-renowned Cleveland Clinic where he was trained by the same team that performed the first US face transplant, he practiced in Baton Rouge, Louisiana for six years.
Dr. Kaplan has wanted to be a plastic surgeon since he was 16 years old. But it wasn't a glamorous breast augmentation or facelift that first stoked his interest in plastic surgery. He was observing a plastic surgeon in his hometown and the patient was having a skin cancer removed from their leg. The defect that was left after the skin cancer removal was too large to close directly, so the plastic surgeon took a piece of skin from the patient's neck crease, thus hiding the incision, and placed the skin graft onto the leg wound. While not the stuff plastic surgery reality TV is made of, it was still fascinating and ultimately the experience that motivated Dr. Kaplan to pursue a career in plastic surgery.
While in Baton Rouge during his first 6 years in practice, Dr. Kaplan built a busy cosmetic practice. His area of focus ranged from facial to body cosmetic surgery, as well as cosmetic medicine, including injectables such as BOTOX for wrinkles and fillers for smile lines.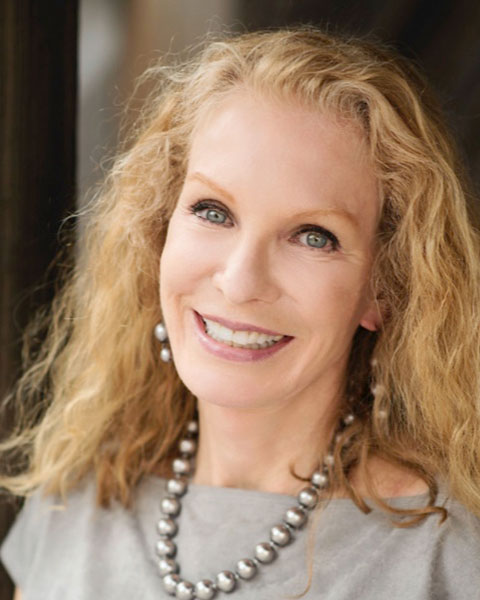 Catherine Maley, MBA 
Since the Year 2000, Catherine Maley, MBA has been a cosmetic practice growth business and marketing consultant. She is also an author, speaker, trainer, blogger, and podcaster. Her popular book, Your Aesthetic Practice/What Your Patients Are Saying has been studied by thousands of plastic surgeons and their staff all over the world. Catherine is an International speaker and regular contributor to the top medical publications in the industry and has been interviewed by the New York Times, ABC News, and Newsweek. Catherine and her team specialize in growing cosmetic revenues using creative patient attraction, conversion, follow up and retention strategies as well as staff training to turn team members into converting rock stars.




 
David Mandell, JD, MBA
Mr. Mandell is an author and renowned authority in the fields of asset protection and general wealth management.
He is a co-author of more than a dozen financial resources, including Wealth Planning for the Modern Physician, Wealth Management Made Simple, and Risk Management for the Practicing Physician, a Category 1 CME-certified monograph. His previous titles include Wealth Protection: Build and Preserve Your Financial Fortress and Wealth Secrets of the Affluent, published by John Wiley & Sons.
Mr. Mandell's articles have appeared in over 40 national publications, and he has been interviewed as an expert in national media outlets, including Bloomberg and FOX-TV. He has presented lectures, webcasts, and podcasts on asset protection, tax planning, and wealth management for numerous regional and national organizations.
Audrey Neff
Ms. Neff serves as the Director of Marketing for PatientNow, which provides practice management & marketing solutions for over 3,000+ aesthetic practices worldwide. Audrey brings over a decade of experience in sales & marketing -- seven years of which has been in the healthcare & medical aesthetic verticals. She is a frequent industry speaker on practice management & marketing strategy and is faculty for 18 prestigious medical associations and conferences across the U.S.






 
Dave Mitton
Owner, Mitton and Associations, LLC
Owner, Signature Developers, LLC
This is a non-CME course. 
This is a non-CME course. Registration fees are non-refundable.
*Residents and training fellows - After adding the course to your cart, use the coupon code in your renewal confirmation letter to bring the price to $0. If you need assistance, please email AACS headquarters.