Periocular Surgery: Avoiding and Managing Complications | ASM 2021

This webinar was recorded live on February 5, 2021, and is approximately 1 hour in length. This is a non-CME course. 
Registration
$0 - AACS Member (Training Fellow or Resident)
$40 - AACS Member (Physician or Allied Health) 
$80 - Non-Member Practitioner
Target Audience
Practitioners in the field of cosmetic surgery including, but not limited to, dermatology, oral and maxillofacial surgery, otolaryngology, general surgery, ophthalmology, and plastic/reconstructive surgery.
Moderator
Nicole Langelier, MD, MBE
The Aesthetics Center at Virginia Eye Institute Oculofacial Plastic and Reconstructive Surgery
Panel Members
Wade Brock, MD
Arkansas Oculoplastic Surgery, Little Rock, AK
Sanja Cypen, MD
UC Irvine, Irvine, CA
Christina Choe, MD
Carolina Eye, Asheville, NC
Dimitrios Sismanis, MD
Virginia Oculofacial Surgeons, Richmond, VA
Nicole A. Langelier MD, MBE
Dr. Langelier specializes in cosmetic and reconstructive surgery of the eyelids and orbit as well as cosmetic laser surgery of the skin. Dr. Langelier received her Doctorate in Medicine and Masters in Bioethics from The University of Pennsylvania School of Medicine in Philadelphia. She then completed her residency in ophthalmology at the Scheie Eye Institute at The University of Pennsylvania. This was followed by an additional two-years of specialized fellowship training in oculofacial plastic surgery at the Duke University Eye Center, sponsored by the prestigious American Society of Ophthalmic Plastic and Reconstructive Surgery. Dr. Langelier serves on the Young American Society of Ophthalmic Plastic and Reconstructive Surgery (YASOPRS) Committee. She also serves as the Chief of Ophthalmology for St. Mary's Hospital. Dr. Langelier uses a customized, patient-centered approach incorporating surgical and non-surgical options to help patients choose their best treatment plan for cosmetic, reconstructive, and functional concerns around the eyes.
Wade Brock, MD
Dr. Brock is a board-certified ophthalmologist and facial cosmetic surgeon. He specializes in ophthalmic plastic reconstructive and cosmetic surgery (aka. oculoplastic surgery) and facial plastic reconstructive and cosmetic surgery.
Dr. Wade Brock has practiced in Little Rock, Arkansas since 2004. A native of Arkansas, he was raised in Van Buren, where he had wonderful parents, friends, teachers, and employers who each, in their own way, contributed to his education and success.
Dr. Brock performed his undergraduate training at the University of Arkansas in Fayetteville earning a Bachelor of Science degree in Microbiology. He received a Doctorate in Medicine from the University of Arkansas for Medical Sciences. He completed a one-year transitional internship with Tucson Hospitals Medical Education Program, Inc. at the Tucson Medical Center in Tucson, Arizona. His training included general surgery, trauma surgery, critical cardiac/pulmonary care and internal medicine. Following an internship, he completed a residency in ophthalmology with the Jones Eye Institute at UAMS, Arkansas Children's Hospital and the Little Rock VA.
During residency, Dr. Brock was offered interviews at a number of prestigious programs for fellowship training in oculoplastic surgery sponsored by the American Society of Ophthalmic Plastic and Reconstructive Surgery. Ultimately, he chose to attend the University of Alabama at Birmingham to train under John A. Long, MD at the world-renowned Callahan Eye Foundation Hospital and UAB. Dr. Brock chose this fellowship for the large volume of surgery and the progressive training in reconstructive and cosmetic surgery offered by Dr. Long. During that fellowship, he practiced not only with Dr. Long in oculoplastic surgery but also with many of the best dermatologists, ENT, oral maxillary facial surgeons, and plastic surgeons in the country. During the fellowship, Dr. Brock passed his written and oral boards to become board certified within the American Board of Medical Specialties. Following fellowship, he returned to the Jones Eye Institute as a full-time surgeon and faculty member training residents in his area of specialty. In 2006, Dr. Brock formed Arkansas Oculoplastic Surgery, PLLC, a private practice dedicated solely to excellence in oculoplastic reconstructive and facial cosmetic surgery.
Christina Choe, MD
Dr. Choe is a board certified ophthalmologist and an ASOPRS fellowship trained oculoplastic surgeon who specializes in reconstructive and aesthetic eyelid and facial plastic surgery, orbital reconstructive surgery and lacrimal (tear duct) surgery. Her specialized training enables her to treat both functional and cosmetic problems such as droopy eyelids, thyroid eye disease, trauma, and excessive tearing.
Dr. Choe has a special interest and training in corrective and cosmetic eyelid and facial surgery, including cosmetic facial rejuvenation. As an adjunct to her cosmetic surgery, Dr. Choe also offers BOTOX®, Dysport® and Xeomin® injections, facial fillers, CO2 laser skin resurfacing, microdermabrasion and prescription strength skin care regimens including Obagi NuDerm®. Dr. Choe also completed fellowship training in ocular oncology and is uniquely qualified to manage a variety of both benign and malignant tumors both in and around the eye. She also provides general ophthalmology services including following patients for glaucoma, dry eyes, and other eye conditions.
Dr. Choe initially came to North Carolina when she received the prestigious William R. Davie Scholarship to attend the University of North Carolina at Chapel Hill, where she attained a Bachelor of Science degree in Public Health. She returned to her home state of Illinois to complete medical school at the University of Illinois, College of Medicine, where she graduated with honors.
After medical school, Dr. Choe completed her ophthalmology residency at the top ranked Kellogg Eye Center of the University of Michigan in Ann Arbor. She then was selected to a highly competitive oculoplastic fellowship approved by the American Society of Ophthalmic Plastic and Reconstructive Surgery (ASOPRS), an elite group of approximately 500 oculoplastic surgeons nationwide. She completed both her oculoplastics and ocular oncology fellowships at the Scheie Eye Institute of the University of Pennsylvania in Philadelphia where she was also on the clinical faculty before joining Carolina Ophthalmology.
Dimitrios Sismanis, MD
Dr. Sismanis specializes in oculoplastic and reconstructive surgery. He treats a variety of conditions involving the eyelids, eye socket and face including trauma of the facial soft tissue and bony skeleton, cancers involving the eyelids and face, heavy upper eyelids and eye brows, loose lower eyelids, excessive tearing, thyroid eye disease and tumors of the eye socket. In addition to functional procedures he offers aesthetic services including surgical interventions such as upper and lower eyelid blepharoplasty and forehead and brow lifts, as well as non-surgical treatments such as Botox and facial fillers.
Dr. Sismanis attended the College of William & Mary where he received his Bachelor's Degree in biology before continuing on to Virginia Commonwealth University School of Medicine. Following VCU, Dr. Sismanis completed a one year internship at St. Joseph's Hospital in Syracuse, NY followed by a three year Residency in Ophthalmology at SUNY Upstate Medical University. Following residency, Dr. Sismanis completed a two year ASOPRS-approved fellowship in oculoplastic and reconstructive surgery with Dr. David Holck and Christopher DeBacker in San Antonio, TX. During this period he performed over 2,000 and assisted in over 4,500 procedures including upper eyelid blepharoplasty, ptosis (droopy eyelid) repairs, lower eyelid tightening procedures, Mohs repairs (following removal of skin cancer), dacryocystorhinostomy (tear duct surgery), orbital decompressions, orbital tumor removals, orbital fracture and facial laceration repairs, and removal of blind painful eyes. In addition to these functional surgeries, he gained experience in multiple aesthetic procedures including cosmetic upper and lower eyelid blepharoplasty, upper and lower face lifting and neck lifting techniques, lip lifting, skin resurfacing techniques (laser treatments and chemical peels), Botox and various filler materials.
Dr. Sismanis was born and raised in Richmond. He enjoys music in all forms. He is a multi-instrumentalist, composing and recording music in his free time. He is also an animal lover, and enjoys traveling. Dr. Sismanis is fluent in Spanish and Greek.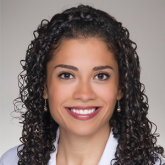 Sanja Cypen, MD
This is a non-CME course.