Patient Demos Injectables Fillers | ASM 2021

This webinar was recorded live on February 13, 2021, and is approximately 4 hours. This is a non-CME course. 
Registration
$160 - AACS Member (Resident)*
$160 - AACS Member (Training Fellow)*
$160 - AACS Member (Physician or Allied Health)
$320 - Non-Member Practitioner
*Residents and training fellows - After adding the course to your cart, use the coupon code in your renewal confirmation letter to bring the price to $0. If you need assistance, please email AACS headquarters.
Target Audience
Practitioners in the field of cosmetic surgery including, but not limited to, dermatology, oral and maxillofacial surgery, otolaryngology, general surgery, ophthalmology, and plastic/reconstructive surgery.
Presentations
There is a questions and answers session following each presentation. 
3D Facial Correction: Multiplane Approach to Patient and Injection 
J.D. McCoy, NMD
My Guide to Great Lips 
Sheila Barbarino, MD, FAAO, FAACS, FACS
All About Eyes (0:59:00)
Soheila Rostami, MD, FAAO, FAACS
Filler for Face, Neck, Chest, Dorsal Hands, Buttocks, and More...
Ed Zimmerman, MD
Mid-Face, Temporal Lift, Jowls, Neck 
Robert Jackson, MD
Temple and Male Rejuvenation 
Rania Agha, MD, FAAD, FAACS
J.D. McCoy, NMD
Dr. McCoy is one of the most accomplished naturopathic physicians practicing aesthetic medicine in the country. Aesthetic medicine is the art of cosmetic rejuvenation using less-invasive medical treatments. Dr. McCoy recognizes that patients want to look and feel good, and that optimizing internal health is connected to enhancing the external appearance. He is recognized as an innovator and physician trainer for multiple technologies and techniques in cosmetic medicine.
Dr. McCoy received his doctorate in Naturopathic Medicine at the Canadian College of Naturopathic Medicine. He completed an internship in internal medicine in Hawaii, and began specialized training, certification, and externship in cosmetic medicine and light-based therapies. Dr. McCoy has devoted his specialization, passion and his entire practice to the art of less-invasive cosmetic rejuvenation, weight-management, and natural bio-identical hormone therapy since 2003.
Dr. McCoy's principles in the practice of aesthetic medicine include: prevention, the use of natural substances (light/energy, nutrients and other natural substances), and the use of the least invasive treatments possible. Dr. McCoy finds innovative solutions that reduce or eliminate the need for more invasive surgery- beautiful results naturally.
Sheila Barbarino, MD, FAAO, FAACS, FACS
Dr. Barbarino graduated cum laude from University of Southern California, received her Medical Degree from Sidney Kimmel Medical College, formerly Jefferson Medical College, and completed her residency at the prestigious Manhattan Eye, Ear and Throat Hospital/New York University. Dr. Barbarino continued her pursuit of excellence in surgery fellowships in oculofacial plastics, facial cosmetic surgery, and in general full body cosmetic surgery. Dr. Barbarino also has authored and co-authored more than 15 published papers, served as a principal investigator for ongoing research studies, led international as well as national workshops, and has been featured in podcasts, Access Hollywood, Real Self, Modern Aesthetics, Aesthetic Authority, Healio, Healthline, Health Front TV, and more.
As a female surgeon, Dr. Barbarino recognizes the need to see patients with a woman's perspective. Accordingly, she addresses specific women's concerns with a woman's perspective –jowls, turkey necks, excess skin, droopy eyelids etc. She empathizes with her patients' desire to look refreshed, well rested, and to look like the best version of themselves. Dr. Barbarino helps her patients of all genders achieve their own personal goals that cannot be accomplished through hard work at the gym or through a good, healthy lifestyle alone.
Soheila Rostami, MD, FAAO, FAACS
Oculofacial plastic surgeon Soheila Rostami, MD, FAAO, FAACS, is the medical director and CEO of Rostami OPC in Reston, Virginia. In addition to Rostami OPC, she also runs Sanctuary Cosmetic Center, a plastic surgery and beauty center. She is passionate about creating individualized plans of action for her patients that produce results. 
Dr. Rostami is a graduate of the Howard University School of Medicine in Washington DC, where she was chief resident of ophthalmology. She completed her training for ophthalmic plastic and reconstructive surgery at the University of Maryland in College Park. Dr. Rostami holds board certification with the American Board of Ophthalmology and serves on the Board of Trustees of the American Board of Facial Cosmetic Surgery and American Board of Cosmetic Surgery.
Dr. Rostami is a double board-certified oculofacial cosmetic plastic surgeon with nearly 20 years of experience turning back the clock on aging. She is sought after for her precise technique and skill and is highly knowledgeable about the most advanced anti-aging laser and radiofrequency technologies. She is also a national trainer for cannula, microneedling, dermal fillers, and neurotoxin injection protocols.
From her experience, Dr. Rostami is cognizant that there is a third dimension to a more youthful face. Her patients trust her to achieve this by strategically placing dermal fillers to replace lost volume, and injecting neurotoxins to soften lines, prevent wrinkles, and adding lift. She also makes personalized recommendations for skin resurfacing and skin tightening regimens including chemical peels, lasers and radiofrequency procedures to postpone surgical intervention until much later.
While Dr. Rostami is accomplished in lower facelifts, brow and forehead lifts, mid-face and SOOF lifts, eyelid surgeries remain a special interest. Having performed thousands of cosmetic and medically necessary eyelid surgeries, Dr. Rostami is known as the surgical eye expert throughout northern Virginia and the Washington, DC metro area. She is honored that other physicians trust her with their own eye surgeries and with those of their patients. Dr. Rostami has received numerous awards over the years and was peer-voted Northern Virginia Top Doc and nominated as Washingtonian Top Doc for 2019. 
She is very involved in the Northern Virginia and Washington DC area community and charities with memberships to medical societies, chamber of commerce, and women in medicine. In addition, Dr. Rostami performs clinical research for leading technologies in cosmetics and presents her work around the world.
Ed Zimmerman, MD
Dr. Zimmerman specializes in cosmetic surgery and aesthetic wellness for the face, body, and skin in Las Vegas, NV. He is also the owner and director of Aesthetic Revolution Las Vegas (formerly Las Vegas Laser & Lipo), which offers a wide variety of surgical and nonsurgical procedures for men and women. Dr. Z is a pioneer in laser technology and treatments and introduced the first outpatient CO2 laser to Western PA. He is nationally and internationally known for his work, lectures, and written contributions to the field of cosmetic lasers. In addition, he has earned numerous awards, including the "Patient's Choice Award 2018" and "Top 10 Doctor" for the city, state, and metro area by Vitals. Dr. Z is passionate about what he does and loves helping his patients attain the aesthetic they've always dreamed of through personalized cosmetic care.
As a seasoned cosmetic professional, Dr. Z continually researches techniques and technologies to raise the bar and lower the risk of cosmetic procedures. He is skilled in performing simple and comprehensive procedures for the face, breasts, body, and skin. His niche is cosmetic lasers, light-based technologies, and radiofrequency devices, and bundling them together to optimize outcomes and reduce risk and recovery time. He is known for his energy-based (RF and Renuvion) lipo sculpting, skin resurfacing, tattoo removal, cellulite treatments (Qwo and Acoustic Shock Wave Therapy), and male and female rejuvenation.
His analysis and finesse of facial rejuvenation treatments and dermal fillers, like Bellafill, Radiesse, and Versa make him a sought-after practitioner and educator.
Dr. Zimmerman graduated with departmental honors in biology from The Johns Hopkins University and has a master's in physiology from Georgetown University. He received his medical degree from The George Washington University School of Medicine and Health Sciences, after which he completed a three-year residency in family medicine in Beaver, PA with a heavy emphasis on surgical procedures, emergency room, and urgent care medicine.
Rania Agha, MD, FAAD, FAACS
Dr. Agha is a double board-certified dermatologist and cosmetic surgeon, and a fellow of the American Academy of Cosmetic Surgery and the American Academy of Dermatology. She has been in private solo practice of Dermatology and Cosmetic Surgery for ten years. Dr. Agha is also an assistant clinical professor at the University of Illinois at Chicago Department of Dermatology and Jesse Brown VA Medical Center in Chicago. Dr. Agha is a graduate of the Chicago Medical School, Northwestern University, and Indiana University School of Medicine. She has an extensive research background and published numerous scientific articles in peer-reviewed journals. Dr. Agha currently serves on the board of trustees as a treasurer for the American Academy of Cosmetic Surgery, as the Young Physician Section Delegate for the American Academy of Cosmetic Surgery at the American Medical Association, and as a member of the Dermatology Section Council. She also serves as a skin cancer ambassador and a volunteer for the SpotMe® free skin cancer screening program for the American Academy of Dermatology. The American Academy of Dermatology president recognized her in a presidential award for her skin cancer detection volunteer work. In addition to treating patients, Dr. Agha conducts clinical research for various skin diseases, including but not limited to acne, alopecia areata, eczema, and many others.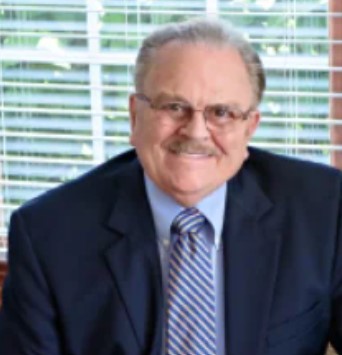 Robert Jackson, MD
Dr. Jackson is recognized as a long-time leader in the cosmetic surgery field, providing the highest quality care in the Indianapolis area for over 30 years. Throughout Dr. Jackson's career, he's been committed to educating young physicians as well as his colleagues. Dr. Jackson has trained many medical students, residents and fellows in the field of surgery and especially in the field of cosmetic surgery. He's also hosted many live workshops at his own facility, and participated as a faculty member in live review workshops throughout the United States and abroad. Recently, he received the International Golden Scalpel award, which is presented by the American Board of Cosmetic Surgery for surgical excellence, dedication to teaching, advancements in cosmetic surgery and commitment to research. Dr. Jackson embodies these qualities in his daily practice; his devotion to his patients sets an uncompromisingly high standard for patient satisfaction.
This is a non-CME course. 
This is a non-CME course. Registration fees are non-refundable.
*Residents and training fellows - After adding the course to your cart, use the coupon code in your renewal confirmation letter to bring the price to $0. If you need assistance, please email AACS headquarters.