Cosmetic Gynecology Master Session | ASM 2021

This webinar was recorded live on February 6, 2021, and is approximately 4 hours. This is a non-CME course. 
Registration
$160 - AACS Member (Resident)*
$160 - AACS Member (Training Fellow)*
$160 - AACS Member (Physician or Allied Health)
$320 - Non-Member Practitioner
*Residents and training fellows - After adding the course to your cart, use the coupon code in your renewal confirmation letter to bring the price to $0. If you need assistance, please email AACS headquarters.
Target Audience
Practitioners in the field of cosmetic surgery including, but not limited to, dermatology, oral and maxillofacial surgery, otolaryngology, general surgery, ophthalmology, and plastic/reconstructive surgery.
Presentations
There is a questions and answers session following each presentation. Some presentations include a pre-recorded surgery.
Monsplasty with Liposuction for Mild Laxity
Marco Pelosi, III, MD
The Brazilian Butt Lift 
Mark X. Lowney, MD
The Cesarean Suprapubic Apron 
Marco Pelosi, II, MD and Marco Pelosi, III, MD
Financial Considerations in Cosmetic Surgery: Payment Options for Your Practice and Patients Post COVID-19 
Robert A. Jason, MD, FACOG
Laser in Cosmetic Gynecology: Safety and Efficacy 
Jorge E. Gaviria P., MD
Aviva Non-Excisional Vulvar Remodeling
Henry Ramirez, MD
Sexual Health CPR: The Cosmetic Gynecologist's Approach to Menopause 
Carolyn DeLucia, MD
Serial Tumescent Aesthetic Breast Surgery (TABS) in an Underweight (BMI) Female Patient 
Julio C. Novoa, MD
Marco Pelosi, II, MD 
Dr. Pelosi, II is a New Jersey–based board-certified specialist in Obstetrics and Gynecology and a postgraduate-trained Cosmetic Surgeon.
Dr. Pelosi II graduated in obstetrics and gynecology from the University of Medicine and Dentistry of New Jersey Medical School where he also completed a fellowship in OB/GYN oncology. He has been in private practice since 1975, being initially certified in the field of OB/GYN in 1974 and re-certified several times since then. Dr. Pelosi, the Director of the Pelosi Medical Center in Bayonne, New Jersey, is a fellow and member of numerous medical societies including the American College of Obstetricians and Gynecologists, the American College of Surgeons, the International College of Surgeons, the American Academy of Cosmetic Surgery, and the American Society of Liposuction Surgery.
Marco Pelosi, III, MD
Dr. Pelosi III is one of the most talented, influential and well-known cosmetic gynecologists in the world. He is best known for his skills in cosmetic vaginal surgery, pelvic reconstructive surgery and whole body aesthetic surgery. He is consulted regularly by patients, surgeons, the medical industry and the media for his expertise, insights and innovative methods. He has won numerous awards for his work. Dr. Pelosi III is the co-founder of the ISCG, the largest cosmetic gyn society in the world, founder and host of the Top Cosmetic Gynecologists podcast, and developer of numerous surgical techniques. He has delivered over 800 presentations worldwide and authored numerous scientific articles and textbook chapters on surgical technologies and techniques.
Dr. Pelosi III is board certified in obstetrics and gynecology, post-graduated trained in cosmetic surgery. He received his specialty training in Manhattan's elite Cornell University medical system at New York Downtown Hospital. He has served as a Fellow and Trustee of the American Academy of Cosmetic Surgery and Fellow and Chairman of Obstetrics and Gynecology of the International College of Surgeons for the entire United States.
Mark X. Lowney, MD
Dr. Lowney is the first and only physician in New England who is double board certified in both Obstetrics and Gynecology as well as Cosmetic Surgery. Dr. Lowney specializes in breast augmentation, body sculpting and other cosmetic procedures. He is a diplomate of the American Board of Cosmetic Surgery and a Fellow of the American Board of Obstetrics and Gynecology. He is the founder of Advanced Body Sculpting of New England and founder of Studio Eros, an anti-aging, regenerative medicine and sexual wellness clinic, both located on 484 Highland Avenue in Fall River, Massachusetts.
Dr. Lowney received his Doctor of Medicine (MD) degree at the University of Connecticut School of Medicine and completed his residency in obstetrics and gynecology at the Brown University-affiliated Woman and Infant's Hospital of Rhode Island. He graduated magna cum laude from Boston College, where he received a Bachelor of Science in biology. Dr. Mark X. Lowney has been in private practice since 1993 specializing in obstetrics and advanced, minimally invasive gynecological surgery, including DaVinci Robotic laparoscopic total hysterectomies and single site (scarless) laparoscopic surgery.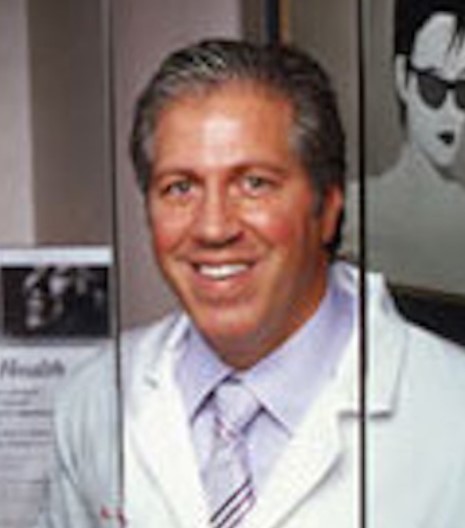 Robert A. Jason, MD, FACOG
Dr. Jason is World Renown and the Premier Cosmetic Gynecologist on the East Coast. As he is the most experienced Laser Vaginal Rejuvenation (LVR)® / Designer Laser Vaginoplasty (DLV)® surgeon,  Dr. Jason has personally operated on patients from 46 states and 23 foreign countries.
The medical community considers his work among the best. Dr. Jason has refined these pioneering techniques and teaches them to other LVR® Institute of America physicians and to International Society of Cosmetogynecological physicians.
Dr. Jason is a highly skilled master surgeon who has dedicated his practice to the growing field of Cosmetic Gynecology since 2004. He helps any patient feel confident and at ease when deciding to undergo these types of Laser Cosmetic Gynecological procedures, Non-invasive procedures or Advanced Cellular Medicine. In addition, his staff is exceptionally warm and receptive. His beautiful offices, known for their design and décor, are conveniently located on the prestigious Park Ave., New York, and in Lake Success, Long Island, in the new Granite Buildings.
In addition to his work in Cosmetic Gynecology, Bio-identical Hormone Replacement Therapy for Men and Women, Platelet Rich Plasma (PRP) injections for Sexual Health and Aesthetics,  Dr. Jason also provides routine gynecological care and specializes in the treatment of fibroids, dyspareunia (pain with intercourse), pelvic pain, polycystic ovarian disease (PCOD) and sexual medicine after cancer. Additionally, at all consultations for surgical cases, Dr. Jason can provide a routine comprehensive gynecological evaluation, if indicated.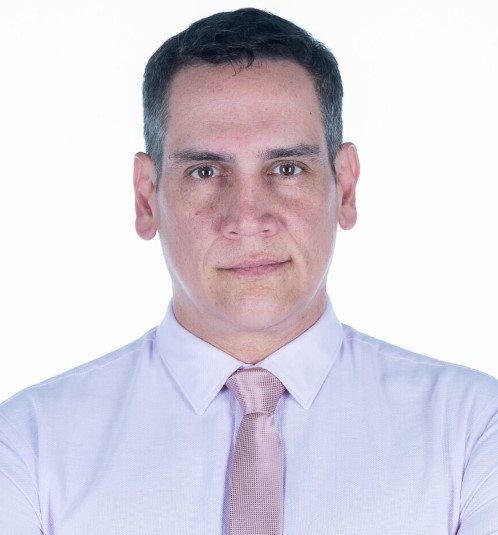 Jorge E. Gaviria P., MD
Dr. Gaviria graduated as a Surgeon from the University of Los Andes in Venezuela (ULA) in 2001 and completed his specialization in gynecology and obstetrics at the Venezuelan Red Cross in 2009. In 2015 he graduated with a degree in Aesthetic Medicine from the University of Los Andes, and in 2016 received his PostGraduate degree in Laser Medicine from the Catalunya Polytechnic University in Barcelona, Spain. He is Board Certified in Medical–Aesthetics and Gynecology Laser and Surgery Procedures by the America Board of Laser Surgery (ABLS).
Dr. Gaviria has been a Key Opinion Leader, researcher and trainer for Fotona since 2010, and was one of the first in Latin America to utilize and develop non-ablative intravaginal laser technologies. He publishes his work and lectures internationally on a regular basis.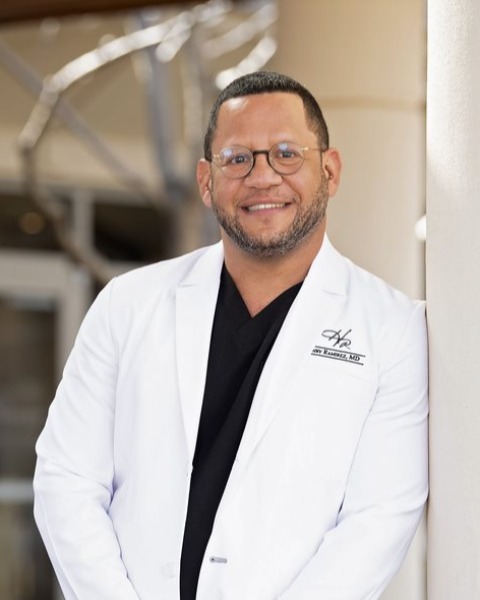 Henry Ramirez, MD
Dr. Ramirez is a board-certified OB/GYN serving Ardmore, OK, and Southern Oklahoma, at Southern Oklahoma Women's Health. Dr. Ramirez offers a high standard of care through clinical evaluation and screening. He leverages technology in order to provide testing and treatments that are more thorough. Through his advanced skills of minimally invasive robotic surgery, Dr. Ramirez performs procedures that produced superior outcomes and minimal down time. Unlike many traditional gynecologists, he has additional training that enables him to perform complex urogynecologic surgeries on the pelvic floor. These advanced procedures offer superior treatment of vaginal and uterine prolapse. In addition, Dr. Ramirez conducts hormone therapy on patients, which helps menopausal women and infertile couples. His advanced training in hormone replacement therapy that allows him to treat males suffering from the effects of low testosterone as well.
Dr. Ramirez completed residency at Texas Tech University Center for Health sciences, where he became an associate professor. During this time, he gained a valuable amount of information and training regarding minimally-invasive surgery. This understanding of robotic surgery eventually led him to develop the Robotic Surgery Department at Mercy Hospital Ardmore and train other physicians in this technology. This strongly academic focused residency training, allowed him the opportunity to gain an extensive amount of medical knowledge of obstetrics, gynecology, primary care medicine and the advanced gynecologic practices of urinary incontinence and vaginal prolapse.
Dr. Ramirez has numerous affiliations with various organizations, including the American Board of Obstetrics and Gynecology, the American Medical Association, the Minimally Invasive Surgery Association, and the American Society for Colposcopy and Cervical Pathology.
Dr. Ramirez gives his patients an experience unlike any other by taking the time to explain each diagnosis and treatment in detail. This guarantees his patients receive the highest level of care possible, whether they are coming to him for routine gynecologic care or require an advanced minimally-invasive surgical treatment. Dr.Henry Ramirez is one of a few physicians in Oklahoma certified in Hormone Replacement Therapy by WorldLink Medical. While Dr. Ramirez patients know him for being a respected and caring physician – his peers know him for being an innovator and inventor. He is widely known as the "Father of Scarless Labiaplasty" for his pioneering work to invent Aviva FemTite using Inmode's Accutite RF energy applicator. Because of this work, he has traveled the country teaching other physicians how to perform this remarkable procedure. We've hosted hundreds of surgical teams from all over the world at our clinic in Ardmore, Oklahoma to watch Dr. Ramirez perform FemTite. Dr. Ramirez is a member of several prestigious organizations.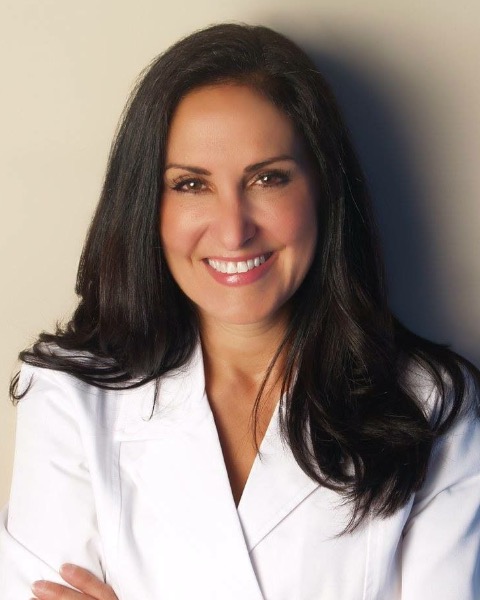 Carolyn DeLucia, MD
Dr. DeLucia is a board-certified obstetrician and gynecologist and a leader in the field of sexual health and non-invasive sexual wellness treatments. A practicing OB/GYN for nearly 30 years, she is the author of two best-selling books,
Ultimate Intimacy: The Revolutionary Science of Female Sexual Health and Ultimate Connection: The Blueprint to Everlasting Love Inside Yourself.
Dr. DeLucia is one of the most in-demand specialists in her field. She also contributed a chapter on female intimate health for Tony Robbins' newest book, Life Force: How New Breakthroughs in Precision Medicine Can Transform the Quality of Your Life & Those You Love.
She is invited to lecture at conferences all over the world and has trained thousands of practitioners of all specialties on cutting edge treatments. Dr. DeLucia currently practices in New Jersey as well as New York City.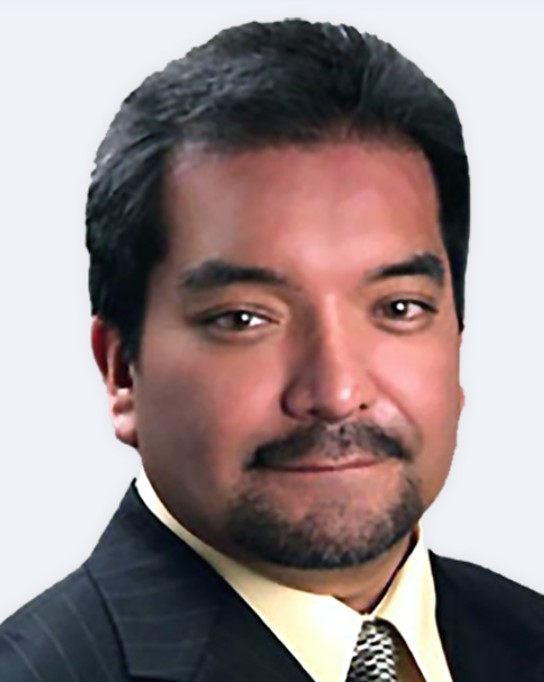 Julio C. Novoa, MD
Dr. Novoa graduated with honors from Meharry Medical School in 1995. He practices a multi-disciplinary "Minimally Invasive Surgery" approach to the management of women's health care. Dr. Novoa has one of the lowest primary Cesarean Section rates in the United States which is currently lower than 10 percent for primary Cesarean Section deliveries. Dr. Novoa specializes in Vaginal Birth After Cesarean Section (VBAC) and Twin Vaginal Delivery (TVD). Dr. Novoa is trained in minimally invasive laparoscopic surgery, as well as, in-office and outpatient procedures for the diagnosis and management of urinary incontinence, abnormal vaginal bleeding and abnormal PaP smears. Dr. Novoa is recognized is an international expert in the management and removal of the Essure permanent sterilization device, Filshie clips and Hulka clips.
In 2003, Dr. Novoa expanded his practice to include cosmetic procedures. He is recognized as a leading expert in fully conscious (AWAKE) cosmetic procedures. He has performed an estimated 3,400 Breast Augmentations, 500 Vaginal Esthetic Surgeries (Vaginal Rejuvenation, Virginal Size Restoration Surgery, Labiaplasty, Perineoplasty, Hymenoplasty, Labial Puff), 1000 liposuction, 500 lipoabdominoplasty (tummy tuck), and Brazilian Butt Lift (BBL) procedures. Dr. Novoa also specializes in mini-Brazilian Cesarean Section deliveries and cosmetic revision of Cesarean Section scars via mini-tummy tuck.
This is a non-CME course.