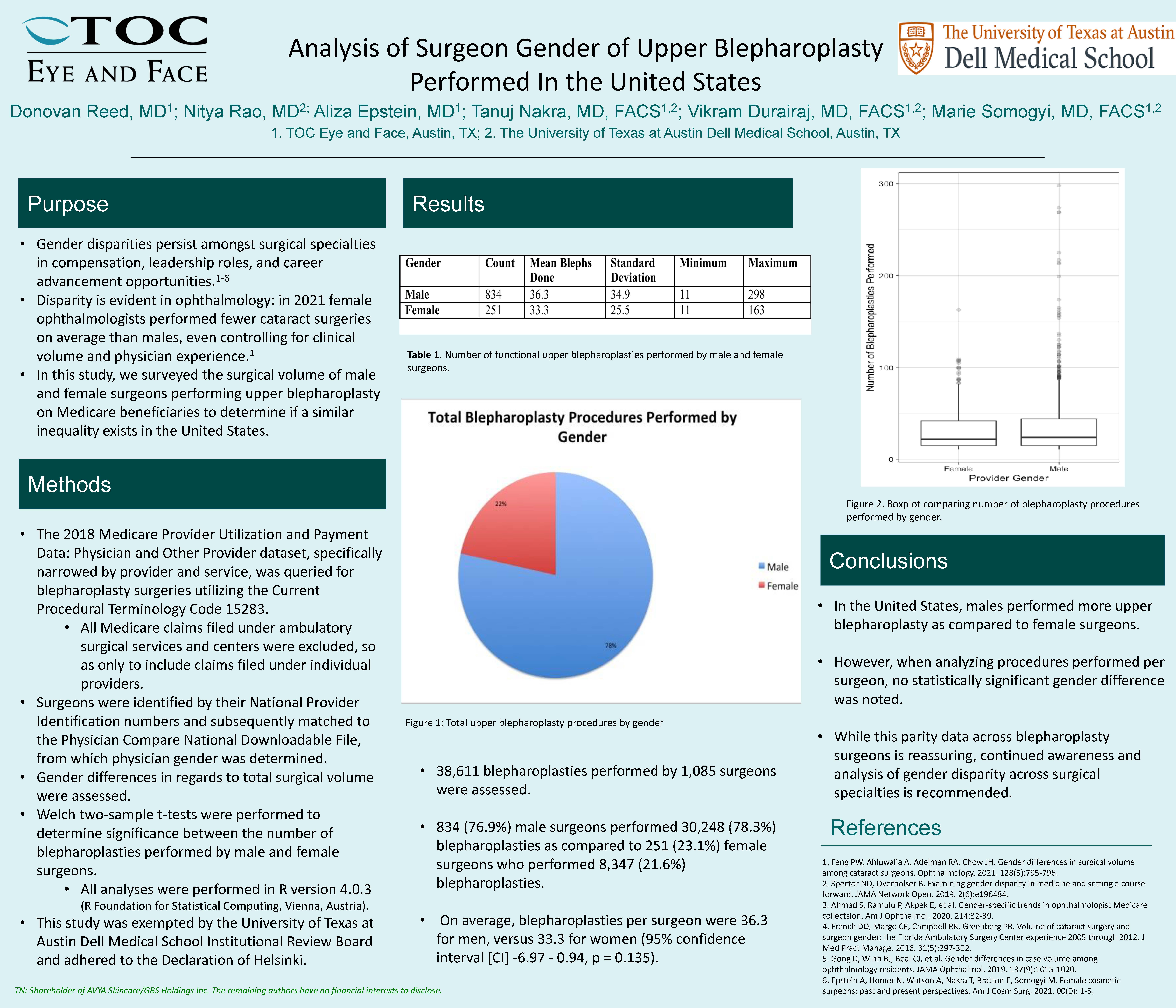 ---
Speaker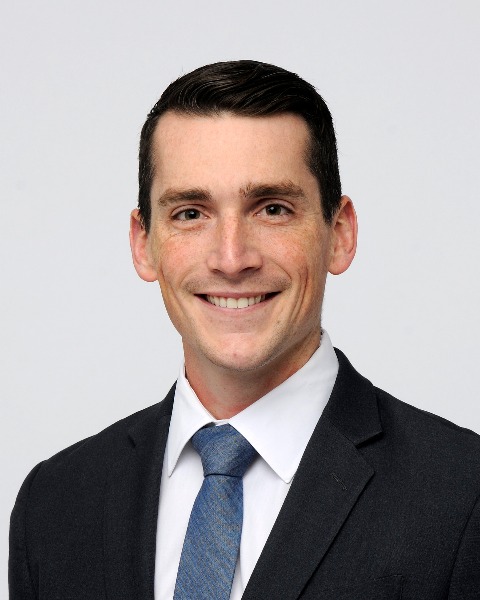 Donovan S. Reed, MD
Texas Oculoplastics Consultants - TOC Eye And Face, Austin, TX
Doctor Donovan Reed graduated Summa Cum Laude with Honors from East Tennessee State University with a degree in Chemistry. He then commissioned as an officer in the United States Air Force and graduated as class Valedictorian from the Uniformed Services University where he was elected to Alpha Omega Alpha. Doctor Reed completed his Internship in General Surgery and his Ophthalmology Residency at the San Antonio Uniformed Services Health Education Consortium where he served as Chief Resident of the Ophthalmology Residency. During his residency training, he was awarded the USAF Commendation Medal for meritorious service and named best ophthalmology resident and received the Major David S. Berry Graduate Medical Education Top Resident Award. Dr. Reed is a board-certified ophthalmologist and is the current American Academy of Cosmetic Surgery Facial Cosmetic Surgery fellow at Texas Oculoplastics Consultants, TOC Eye & Face under the guidance of Tanuj Nakra MD.
Abstract
Introduction: Gender disparities persist amongst surgical specialties in compensation, leadership roles, and career advancement opportunities.1-6 This disparity is evident in ophthalmic surgery: female ophthalmologists in 2021 perform fewer cataract surgeries on average than male counterparts, even controlling for clinical volume and physician experience.1 In this study, we surveyed the surgical volume of male and female surgeons performing upper blepharoplasty on Medicare beneficiaries in the United States to determine if a similar inequality exists.
Methods: The 2018 Medicare Provider Utilization and Payment Data: Physician and Other Provider dataset, specifically narrowed by provider and service, was queried for blepharoplasty surgeries utilizing the Current Procedural Terminology Code 15283. All Medicare claims filed under ambulatory surgical services and centers were excluded, so as only to include claims filed under individual providers. Surgeons were identified by their National Provider Identification numbers and subsequently matched to the Physician Compare National Downloadable File, from which physician characteristics including reported gender were attained. Gender differences in regard to total surgical volume were assessed. Welch two-sample t-tests were performed to determine significance between the number of blepharoplasties performed by male and female surgeons. All analyses were performed in R version 4.0.3 (R Foundation for Statistical Computing, Vienna, Austria). This study was exempted by the University of Texas at Austin Dell Medical School Institutional Review Board and adhered to the Declaration of Helsinki.
Results: Altogether, 38,611 blepharoplasty procedures performed by 1,085 surgeons were assessed. 834 (76.9%) male surgeons performed 30,248 (78.3%) blepharoplasty surgeries as compared to 251 (23.1%) female surgeons who performed 8,347 (21.6%) blepharoplasty procedures. On average, blepharoplasty procedures per surgeon were 36.3 for men, versus 33.3 for women (95% confidence interval [CI] -6.97 - 0.94, p = 0.135).
Conclusions: In the United States, more upper blepharoplasty is performed by male as compared to female surgeons. However, when analyzing procedures performed per surgeon, no statistically significant gender difference was noted. While this parity data is reassuring, continued awareness and analysis of gender disparity across surgical specialties is recommended.
Bibliography:
Feng PW, Ahluwalia A, Adelman RA, Chow JH. Gender differences in surgical volume among cataract surgeons. Ophthalmology. 2021. 128(5):795-796.
Spector ND, Overholser B. Examining gender disparity in medicine and setting a course forward. JAMA Network Open. 2019. 2(6):e196484.
Ahmad S, Ramulu P, Akpek E, et al. Gender-specific trends in ophthalmologist Medicare collectsion. Am J Ophthalmol. 2020. 214:32-39.
French DD, Margo CE, Campbell RR, Greenberg PB. Volume of cataract surgery and surgeon gender: the Florida Ambulatory Surgery Center experience 2005 through 2012. J Med Pract Manage. 2016. 31(5):297-302.
Gong D, Winn BJ, Beal CJ, et al. Gender differences in case volume among ophthalmology residents. JAMA Ophthalmol. 2019. 137(9):1015-1020.
Epstein A, Homer N, Watson A, Nakra T, Bratton E, Somogyi M. Female cosmetic surgeons: past and present perspectives. Am J Cosm Surg. 2021. 00(0): 1-5.
Take Home Message
In the United States, more upper blepharoplasty is performed by male as compared to female surgeons. However, when analyzing procedures performed per surgeon, no statistically significant gender difference was noted.