Lower Blepharoplasty: Simple vs. Multimodal | WebClinics 2022

This webinar was recorded live on May 25, 2022, and is approximately 60 minutes in length. The webinar is a non-CME course.
Registration Fees
$0 - AACS Member (Training Fellow or Resident)
$40 - AACS Member (Physician or Allied Health) 
$80 - Non-Member Practitioner
Target Audience
Practitioners in the field of cosmetic surgery including, but not limited to, dermatology, oral and maxillofacial surgery, otolaryngology, general surgery, ophthalmology, and plastic/reconstructive surgery.
Learning Objectives
Define the basic approaches to lower blepharoplasty, including transcutaneous and transconjunctival.
Discuss the rudimentary aesthetic of the lower eyelid evaluation.
Manage lower blepharoplasty aftercare.
Speaker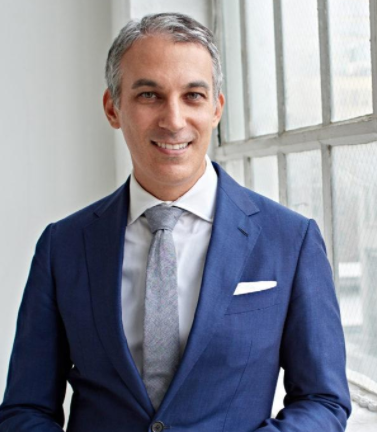 Brett Kotlus, MD, FACS 
Dr. Kotlus is a New York City oculofacial plastic surgeon who specializes in both non-surgical and surgical cosmetic and reconstructive procedures of the eyes and face. He is one of only a few specialists who is certified and fellowship-trained in both oculoplastic surgery and general cosmetic surgery.
Education and Experience
Master's degree in Genetics from Pennsylvania State University
Medical degree from the Sackler School of Medicine
Completed residency at the North Shore-Long Island Jewish Health System of the Albert Einstein College of Medicine
Completed two accredited fellowships in Oculofacial Plastic Surgery and General Cosmetic Surgery in Tucson, Arizona
Provided surgical and non-surgical aesthetic services in one of the country's most successful cosmetic surgery offices for eight years in the Midwest
Has provided surgical and non-surgical aesthetic services in his own practice in New York City since 2014
Board Certifications and Memberships
American Society of Ophthalmic Plastic and Reconstructive Surgery (ASOPRS)
American Board of Cosmetic Surgery (ABCS)
American Board of Ophthalmology (ABO)
Fellow and past Board Trustee, American Academy of Cosmetic Surgery
Fellow, American Academy of Ophthalmology
Fellow, American College of Surgeons
This is a non-CME course.