Brazilian Butt Lift Complication Prevention and Management 2022 live WebClinic

WELCOME TO THE LEARNING ENGAGEMENT PORTAL!
To register for an AACS educational offering, please first create your account. Your profile needs to be created one-time only and, if you're a member, it is separate from your AACS membership account.
Registration Fees
AACS Members: $50 per webinar
Non-Member Practitioners: $100 per webinar
Residents, Training Fellows, Medical Students: $0 per webinar
Target Audience
Practitioners in the field of cosmetic surgery including, but not limited to, dermatology, oral and maxillofacial surgery, otolaryngology, general surgery, ophthalmology, and plastic/reconstructive surgery.
Learning Objectives
Perform a Brazilian Butt Lift (BBL) with the lowest incidence of complication.
List 2-3 of the most beneficial methods to help prevent fat emboli from occurring.
Review basic management skills for the most common complications seen following a BBL including seroma management.
Moderator
Michael S. Kluska, DO, FAACS, FACOS
Southern Surgical Arts, Chattanooga, TN
Speaker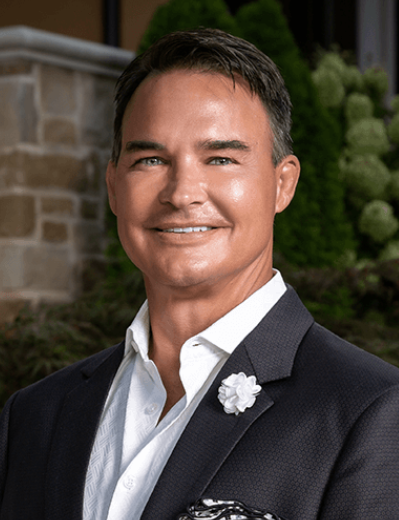 Angelo Cuzalina, MD, DDS
As one of the top cosmetic surgeons in the Tulsa, OK area, Dr. Angelo Cuzalina is board certified by three of the top surgical organizations in the U.S., including the American Board of Facial Cosmetic Surgery, the American Board of Cosmetic Surgery, and the Board of Oral and Maxillofacial Surgery. With a special interest in body contouring treatments for dramatic weight loss and complex facial aging surgeries, he has completed over 10,000 procedures for the face, body, and breasts. After opening his private practice in 1998, Dr. Cuzalina has since become a leader in the cosmetic surgery industry and has served as president for the American Academy of Cosmetic Surgery (AACS) and the American Board of Cosmetic Surgery (ABCS).
Dr. Cuzalina received his Bachelor of Science degree in physiology from Oklahoma State University (OSU). While at OSU, Dr. Cuzalina was inducted into the Alpha Epsilon Delta Honor Society and a bronze medalist at the World Wrestling Championships. Following his undergraduate work, Dr. Cuzalina attended Baylor College of Dentistry and received his doctor of dental surgery degree. Here, he ranked 2nd out of 82 students in his class and worked with several dental fraternities, including Omicron Kappa Upsilon and Xi Psi Phi. After receiving his doctor of dental surgery degree, he attended his residency at the University of Alabama School of Medicine. During this time, he focused on cosmetic and facial reconstruction. This led him to attend an intense fellowship at the Facial Plastic and Cosmetic Surgical Center in Abilene, TX.
Dr. Cuzalina is committed to the field of cosmetic surgery. He has years of experience teaching, writing articles and book chapters, and giving lectures at major cosmetic surgery conferences or events.
Teaching: Teaching has always come naturally to Dr. Cuzalina. Over the years, he developed an AACS-accredited fellowship training program. In this exclusive fellowship training program, future cosmetic surgeons receive extensive and personal training. He has also taught live American Academy of Continuing Medical Education (AACME) surgical courses. Dr. Cuzalina regularly offers live surgery workshops for cosmetic surgeons across the U.S. and internationally. Additionally, he received the opportunity to teach in Austria. Here, he taught courses on breast lifts, breast reduction, and breast implants.
Writing and Research: Dr. Cuzalina has written several major articles and book chapters for well-known publications. Ranging from facial, breast, and body treatments, Dr. Cuzalina provides his expert knowledge about various cosmetic procedures.
Lectures: Dr. Cuzalina has spoken at different conferences across the world, including Greece, Croatia, and Italy. In 2007, he spoke in Dubai at one of the world's only hospitals dedicated to cosmetic surgery. At each event, he provides his years of experience and his gift for the art of aesthetic surgery.
2022 AACS WebClinics Series
Continuing Medical Education Credit Information
Accreditation
This activity has been planned and implemented in accordance with the accreditation requirements and policies of the Accreditation Council for Continuing Medical Education (ACCME) through the joint providership of American College of Surgeons and American Academy of Cosmetic Surgery.  The American College of Surgeons is accredited by the ACCME to provide continuing medical education for physicians.
AMA PRA Category 1 Credits™
The American College of Surgeons designates this live activity for a maximum of 1.0 AMA PRA Category 1 Credits™. Physicians should claim only the credit commensurate with the extent of their participation in the activity.

---
Disclosure Information
In accordance with the ACCME Accreditation Criteria, the American College of Surgeons must ensure that anyone in a position to control the content of the educational activity (planners and speakers/authors/discussants/moderators) has disclosed all financial relationships with any commercial interest (termed by the ACCME as "ineligible companies", defined below) held in the last 24 months (see below for definitions). Please note that first authors were required to collect and submit disclosure information on behalf all other authors/contributors, if applicable.
Ineligible Company: The ACCME defines an "ineligible company" as any entity producing, marketing, re-selling, or distributing health care goods or services used on or consumed by patients. Providers of clinical services directly to patients are NOT included in this definition.
Financial Relationships: Relationships in which the individual benefits by receiving a salary, royalty, intellectual property rights, consulting fee, honoraria, ownership interest (e.g., stocks, stock options or other ownership interest, excluding diversified mutual funds), or other financial benefit. Financial benefits are usually associated with roles such as employment, management position, independent contractor (including contracted research), consulting, speaking and teaching, membership on advisory committees or review panels, board membership, and other activities from which remuneration is received, or expected.  ACCME considers relationships of the person involved in the CME activity to include financial relationships of a spouse or partner.
Conflict of Interest: Circumstances create a conflict of interest when an individual has an opportunity to affect CME content about products or services of an ineligible company with which he/she has a financial relationship.
The ACCME also requires that ACS manage any reported conflict and eliminate the potential for bias during the educational activity.  Any conflicts noted below have been managed to our satisfaction. The disclosure information is intended to identify any commercial relationships and allow learners to form their own judgments. However, if you perceive a bias during the educational activity, please report it on the evaluation. 
Name
 
Role in the Activity
 
Nothing to Disclose
 
Disclosure
Company
Received
Role
Mitigation
Marco Barusco, MD
Co-Chair
X
 
 
 
 
Brett Kotlus, MD
Co-Chair
X
 
 
 
 
Angelo Cuzalina, MD, DDS
Speaker
X
 
 
 
 
Available Credit
1.00

AMA PRA Category 1 Credit™

1.00

Contact Hour(s)