Hiring and Firing Personnel | Allied Health BLN 2021

This webinar was recorded live on December 15, 2021, and is approximately 60 minutes in length. The webinar is a non-CME course.
Registration Fees
$0 - AACS Member (Training Fellow or Resident)
$40 - AACS Member (Physician or Allied Health) 
$80 - Non-Member Practitioner
Target Audience
Allied health professionals and practitioners in the field of cosmetic surgery including, but not limited to, dermatology, oral and maxillofacial surgery, otolaryngology, general surgery, ophthalmology, and plastic/reconstructive surgery.
Description
In the business climate today, employees have no hesitation of suing or making claims against their employers regardless of the merit of such claims. The importance of eliminating lawsuits affects your financial well-being but equally important, keeping your name and practice off the internet given your established and/or growing reputation in the medical community which is critical to your success. You will learn how to avoid time-consuming and costly expenses that employees routinely cause professionals and businesses. You will learn the fundamental protections that enable you to focus your attention on your practice and not meritless legal claims.
Topics
Hiring and termination of an employee without legal consequences
The importance of wage and hour compliance for all non-exempt employees
The importance of an employee handbook
Arbitration agreement – eliminate lawsuits
Speaker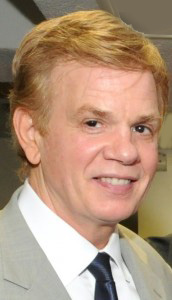 Stephen D. Hans, JD
Stephen D. Hans & Associates, P.C.
Mr. Hans has practiced law in Queens County, New York for over 35 years. His legal career began at a general litigation firm in New York City in 1977.
In 1979, he was presented with an opportunity to represent a NYCTA bus operator who was suspended for refusing to drive an unsafe bus. The bus operator prevailed at that hearing and was restored to his job. Mr. Hans's successful representation of the bus operator did not go unnoticed.
In 1979, the bus operators' union in Queens and the sister local in Staten Island retained Mr. Hans as their General Counsel for all employment and labor matters. In 1980, both the subway and bus unions decided to strike throughout New York City.
Mr. Hans served as General Counsel to the unions not only in the daily collective bargaining sessions but also before the New York Supreme Court where the unions were facing contempt charges for engaging in an illegal strike. Mr. Hans was successful in keeping the union leaders out of jail and substantially limiting the financial penalties that were imposed by the New York Supreme Court. As a result of that representation, Mr. Hans continued representing the bus unions for a decade which included hundreds of grievances, arbitrations, and various disciplinary matters. The representation included a variety of lawsuits in both state and federal courts.
As time went on, the practice began to focus entirely on employment/labor law matters. While employment cases were not as abundant as they are today, the firm handled a diverse case load of employment matters. Mr. Hans met Frank Cerniglia in those early years, and they joined forces primarily focused on employment law and personal injury law.
By the late 90's, the firm was established as an employment/labor firm and began increasing representation of clients in this area. The practice began phasing out other areas of representation. Mr. Hans primarily represented employees during these years in a variety of issues such as discrimination, sex harassment, union matters, and disability claims. He also negotiated and drafted many separation and severance agreements for both employees and employers.
This is a non-CME course.