Speaker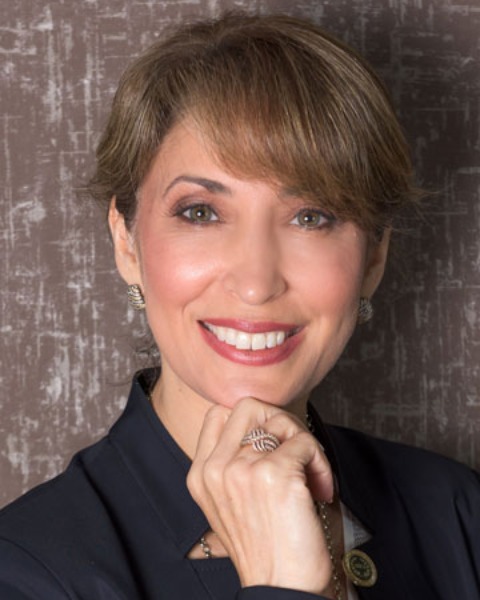 Sahitya Reddy, MD
Sanctuary Cosmetic Center/Rostami OPC, Dulles, VA
Dr. Sahitya Reddy is a board-certified oculofacial plastic surgeon and current AACS-accredited Facial Cosmetic Surgery fellow in Virginia under Dr. Soheila Rostami. Dr. Reddy completed her undergraduate degree at Lehigh University and pursued her medical degree at Drexel University College of Medicine in Philadelphia. After graduating from medical school and receiving her doctorate degree, Dr. Reddy went on to complete her medical internship and residency program in ophthalmology at the world-renowned Emory University & Emory Eye Center. Prior to her current fellowship, Dr. Reddy was a private practice ocular surgeon in both Miami and New York City until further specializing as an oculofacial plastic surgeon. She is most excited about the unique AACS network of mentors and colleagues from multiple different surgical specialties that collectively collaborate and share their wealth of knowledge. Dr. Reddy is passionate about her patients and dedicated to giving them not only the safest cutting-edge but also gold standard non-surgical and surgical treatments in the ever-dynamic world of facial aesthetics.
Abstract
Introduction: Hyaluronidase (HYAL), a hyaluronic acid-degrading enzyme, is commonly used "off-label" as part of the gold standard management of hyaluronic acid (HA) dermal filler complications. It is paramount that injectors be cognizant to diagnose and treat filler complications, particularly vascular emboli, where there may be a narrow window for timely treatment. There is a paucity of studies, however, that provide hyaluronidase dosage guidelines in the setting of acute vascular obstruction that are specific to each of the 18 reversible HA-based dermal fillers commercially available on the current US market. Differences in resistance to HYAL degradation is based on variation in cross-linking technique, concentration of HA, and cohesive properties that each filler may possess. This in vitro study investigates optimal dosage parameters of HYAL to achieve gross dissolution of every reversible HA-based filler commercially available to better improve outcomes after filler-induced vascular complications.
Methods: Standardized in vitro analysis using 0.5-mL aliquots of all 18 commercially available HA-based fillers included all Restylane products (Lyft, Restylane-L, Silk, Refyne, Defyne, Kysse, Contour), Juvederm products (Volbella, Vollure, Voluma, Ultra XC, Ultra Plus XC), Revanesse products (Versa+, Lips+), Teoxane products (RHA2, RHA3, RHA4), and Belotero. Hylenex, recombinant human hyaluronidase, was used in 150 IU increments for total quantities of either 300, 450, 600, or 750 IU to achieve timed assessment of the gross dissolution of filler using photographic and videographic documentation. Inert dye was used to improve filler visibility against the HYAL. Mechanical integration of HYAL into the filler mimicked massage technique commonly implemented to incorporate HYAL into the perivascular soft tissue to help relieve a filler-induced vascular obstruction.
Results: The cross-linking technology utilized by each HA-filler manufacturer played a significant role in the readiness of filler dissolution with HYAL. Fastest dissolution times ranged from 11 seconds to approximately 32 minutes, with a strong correlation with Restylane products dissolving the fastest, followed by Juvederm & Revanesse products. The slowest to achieve gross dissolution were Belotero and the RHA series.
Discussion: All 18 HA-based fillers achieved complete gross dissolution within the first 32 minutes, however, due to differences in cross-linking technology and molecular properties, there was large variation in in vitro HYAL-induced degradation which can be extrapolated clinically to help reverse urgent vascular obstruction. This may also help beginner injectors strategically choose the HA-based dermal fillers that have the fastest degradation response to HYAL. Further in vivo studies are necessary to integrate these into clinical practice.
Take Home Message
To provide a guideline by which to implement hyaluronidase management necessary for each type of HA filler in the setting of filler-induced vascular obstruction. These in vitro studies on every HA filler on the US market currently can help propel in vivo clinical guidelines tailored specifically for each type of filler. More importantly, this can serve as a foundation for beginning injectors to choose filler products that are known to dissolve readily rather than those that might take longer to dissolve.