Speaker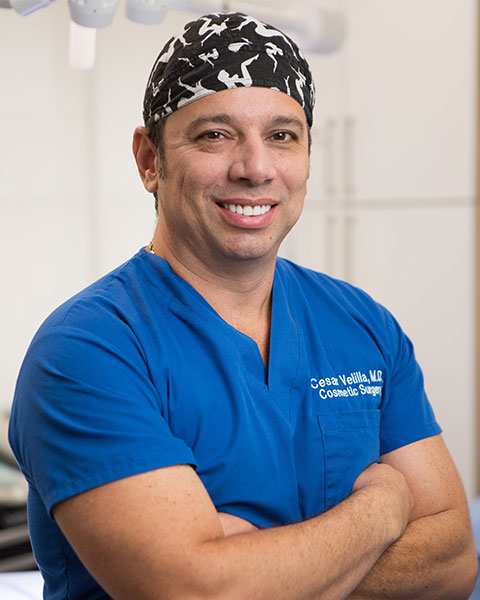 Cesar Velilla, MD
Evolution MD, Miramar, FL
Dr. Cesar Velilla is the medical director and founder of Evolution MD, a Center for cosmetic surgery and a teaching facility in Miramar, Florida. Dr. Velilla has achieved numerous academic distinctions. He graduated top three in his Medical school class in 1998. In 2005 he was awarded the most outstanding resident "Best Resident of the Year". Some other awards include "American top doctor 2009 and 2016" "Patient choice Award 2008,2009,2010,2011,2012,2013," most compassionate Doctor Award 2013, Most outstanding Colombian Award in USA 2013 and 2015.Dr Velilla is trained as Internal Medicine, General Surgeon, Plastic Surgeon. Dr. Velilla has over 20 years' experience in all areas of aesthetics. He developed a new technique the "V-LIPOSCULPTURE" with over 40,000 areas in the past 5 years. Currently doctor Velilla dedicated his practice solely to the art of liposuction and fat transfer under local and general anesthesia. Dr Velilla share his passion of teaching with medical students and residents from different medical schools from USA, Colombia, Caribbean and Brazil. Currently Dr. Velilla is the Principal investigator of multiple studies related to liposuction under local and general anesthesia and for the last four years have been invited to speak in multiple international lectures related to liposuction. He is also a preceptor one to one to other doctors in the art of liposuction and provides training at his ambulatory surgical center in Miramar, Florida. Dr. Velilla is a member of: The American Academy of Cosmetic Surgery. The American College of Physicians. American Medical Association. American Board of Internal Medicine. American Academy of Anti-Aging Medicine. American Society of Cosmetic Laser Surgery (ASCLS). American Society of Hair Restoration Surgery (ASHRS). American Society of Liposuction Surgery (ASLS). Colombian Cosmetic Surgery Association.
Abstract
One of the most common and fear side effects of liposuction, large volume liposuction. And liposculpture is clinically significant bleeding. Since the introduction of the tumescent liposuction the amount of blood loss has significant decrease and more aggressive and extensive liposuction was able to be perform in recent years, but despite the use of epinephrine as a vasoconstrictive agent in the tumescent solution there is a need to other agent to reduce blood loss in the patient that undergo to liposuction under local or general anesthesia, and to any other cosmetic procedures. In recent studies the expected blood loss from liposuction with tumescent liposuction vary from 1.5-3 g/dl. There are other alternatives to decrease blood loss like blood transfusion, devices like "cell saver" and the Tranexamic acid (TXA) is one of the most used and widely researched antifibrinolytic agents; its role in postpartum hemorrhage, menorrhagia, trauma-associated hemorrhage, and surgical bleeding, neurological and cardiac surgery has been well defined. However, the utility of TXA goes beyond these common indications, with accumulating data suggesting its ability to reduce bleeding and improve clinical outcomes in the face of many different hemostatic challenges, without a clear increase in thrombotic risk.
TXA is a synthetic derivative of the amino acid lysine that exerts its antifibrinolytic effect through the reversible blockade of lysine binding sites on plasminogen molecules. Recently TXA has been used in facial and maxillofacial surgery with good results. We compare the use of TXA in patient undergoing to liposuction under local and general anesthesia and follow hemoglobin levels after 48 hours to establish blood loss between the two groups and the blood loss between patients with TXA and patients without TXA. We will show the results, effectivity, side effect and complications with the use of TXA in liposuction surgery under local and general anesthesia.
Take Home Message
Use of tranexamic Acid in cosmetic surgery and liposuction, knowing the mechanism of action, side effect, complications and results of the study.