Speaker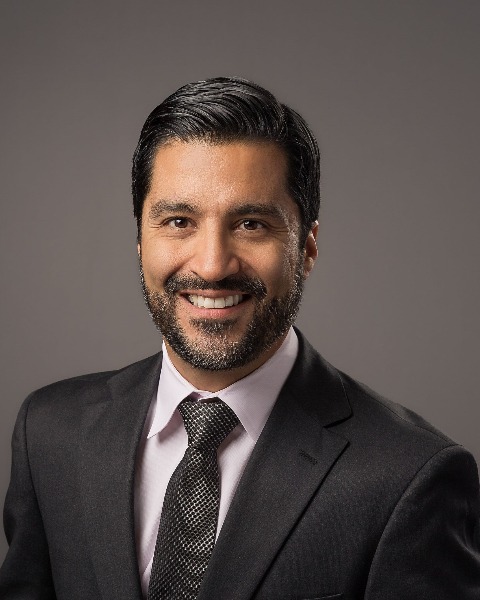 Daria Hamrah, DMD, FAACS, FADSA
NOVA SurgiCare, PC, Tysons Corner, VA
Dr. Hamrah is board certified by the American Board of Oral and Maxillofacial Surgery, the American Board of Facial Cosmetic Surgery, and the National Dental Board of Anesthesiology. He is a Fellow of the American Academy of Cosmetic Surgery and he holds a Cosmetic Surgery Procedures Certification and License from the Commonwealth of Virginia, Department of Health Professions. His academic background started in Germany where he was born and raised and received his undergraduate and doctorate degrees. He then moved to the USA and pursued an academic career at Harvard University in the field of head and neck cancer prior to pursuing his surgical career at the University of Miami and UT Southwestern Medical School. He currently serves as a member of the scientific committee with the AACS and is a moderator and frequent speaker at the scientific meetings of the AACS. He is also an author, public speaker, podcaster, and beauty blogger and has published and written columns and articles for the Washington Post and other news and beauty magazines! He has written textbook chapters on the topics of Rhinoplasty, Facial Aging, and Deep Plane Composite Facelift techniques with international textbooks (currently in print). In 2014 Dr. Hamrah, together with 3 other fellow surgeons, co-founded "Alegria Foundation for Cleft Lip and Palate" and travels on annual mission trips to South America to perform cleft lip and palate and facial reconstructive surgery for children and adults with facial deformities. Dr. Hamrah is an expert in cosmetic and reconstructive procedures of the head and neck and has been engaged in the oral and maxillofacial surgery field for the past 15 years. He is one of few maxillofacial surgeons to be fellowship trained in Facial Cosmetic Surgery and to hold a license to practice Facial Cosmetic Surgery in the state of Virginia.
Take Home Message
This presentation describes the concepts of septal extension grafts versus columellar strut grafts in aiding the nasal tip projection and long-term stability of the nasal tripod. This is particularly important for the patient with tip ptosis and a dependent tip as well as external nasal valve collapse. Proper choice of the above grafts is crucial for both function and aesthetics of the nasal tip and its congruence with the nasal dorsum and columella. Further, it affects nostril show, alar width, and columellar show from an aesthetic standpoint.
The audience is given a clear overview of the decision-making process based on anatomic and aesthetic guidelines.