Facelift Part 2 Master Session | ASM 2021

This webinar was recorded live on February 5, 2021, and is approximately 2 hours and 30 minutes in length. This is a non-CME course. 
Registration
$0 - AACS Member (Training Fellow or Resident)
$100 - AACS Member (Physician or Allied Health)
$200 - Non-Member Practitioner
Target Audience
Practitioners in the field of cosmetic surgery including, but not limited to, dermatology, oral and maxillofacial surgery, otolaryngology, general surgery, ophthalmology, and plastic/reconstructive surgery.
Recorded Live Surgery and Presentations
Deep Plan Face and Neck Lift 
L. Mike Nayak, MD
Customized Diagnosis and Detailed Planning for Periorbital Surgery: Facial Aging
Robert Alan Goldberg, MD
Endoscopic Browlift 
Michael Will, MD, DDS, FACS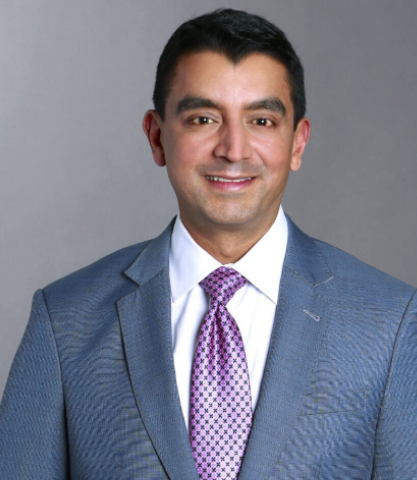 L. Mike Nayak, MD
Originally from Effingham, Illinois, Dr. Laxmeesh Mike Nayak is a summa cum laude graduate of Yale University, where he majored in molecular biophysics and biochemistry.
He earned his medical degree through a Distinguished Student Scholarship at Washington University, where he was awarded several honors including the Alpha Omega Alpha Book Prize, the Medical School Prize, and the Senior Prize in Surgery. In the American Board of Facial Plastic and Reconstructive Surgery exam, he earned the highest written exam score of all examinees his year, and the second highest combined written and oral exam scores. When he took the American Board of Cosmetic Surgery exam, he earned both the highest written exam score and the highest oral exam score of all examinees.
Dr. Nayak performed his surgical residency at Harvard Medical School, studying general surgery at Massachusetts General Hospital and head and neck surgery at the Massachusetts Eye and Ear Infirmary. After residency, he completed an American Academy of Facial Plastic & Reconstructive Surgery (AAFPRS) fellowship with the Glasgold Group for Plastic Surgery.
He has extensive experience in rhinoplasty, cosmetic surgery of the aging face, facial volumetric surgery, minimally invasive endoscopic techniques, and skin rejuvenation with peels, lasers, and injectable fillers. He is an active member of the American Academy of Facial Plastic and Reconstructive Surgery and the American Academy of Cosmetic Surgery, and a board certified staff surgeon at Des Peres Hospital. He performs the majority of his surgical procedures in his state of the art, AAAHC accredited, office-based facility. His humanitarian efforts include an annual trip to Hanoi, Vietnam, to provide constructive services as well as to teach local surgeons. Academically, Dr. Nayak is an active researcher and educator, and regularly presents his techniques at national scientific meetings.
Michael Will, MD, DDS, FACS
Dr. Will, received his bachelor's degree from Washington and Jefferson College, his dental degree from Georgetown University and his medical degree from the University of Texas. He completed his General Surgery and Oral and Maxillofacial Surgery training at Brooke Army Medical Center in San Antonio, Texas. Dr. Will also completed a General Cosmetic Surgery fellowship at the Cosmetic Surgery Center in Little Rock, Arkansas.
He is retired from the U.S. Army with over twenty years of service as a maxillofacial and cosmetic surgeon. His final military assignment was spent as the Chairman, Residency Program Director and Consultant to the Surgeon General in Oral and Maxillofacial Surgery at Walter Reed Army Medical Center.
Dr. Will is a board certified Oral Surgeon, Cosmetic Surgeon, and Dental Anesthesiologist. He has authored numerous textbook chapters and scientific articles, and is a recognized national lecturer in Oral and Maxillofacial and Cosmetic Surgery. Dr. Will is on the medical staff at Frederick Memorial Hospital (Frederick, Md).
Robert Alan Goldberg, MD
Dr. Goldberg is an internationally recognized surgeon, researcher, and teacher. He has developed many new surgeries which are now taught and practiced internationally, including less invasive treatments for eye and orbit cancers, new surgeries for Thyroid eye disease, new surgical techniques for tearing problems. He has had leadership and Executive positions in the American Society Ophthalmic Plastic Reconstructive Surgery, California Academy of Eye Physicians and Surgeons, and the American Academy of Cosmetic Surgery.
This is a non-CME course.