Facelift Part 1 Master Session | ASM 2021

This webinar was recorded live on February 5, 2021, and is approximately 2 hours and 30 minutes. This is a non-CME course. 
Registration
$100 - AACS Member (Resident)*
$100 - AACS Member (Training Fellow)*
$100 - AACS Member (Physician or Allied Health)
$200 - Non-Member Practitioner
*Residents and training fellows - After adding the course to your cart, use the coupon code in your renewal confirmation letter to bring the price to $0. If you need assistance, please email AACS headquarters.
Target Audience
Practitioners in the field of cosmetic surgery including, but not limited to, dermatology, oral and maxillofacial surgery, otolaryngology, general surgery, ophthalmology, and plastic/reconstructive surgery.
Recorded Live Surgery and Presentations
Ultralift: Double Deep Plan Rhytidectomy - Deep Subplatysmal USA Dissection, Deep Sub SMAS USA Dissection, SMAS/Platysma Unit Repositioning, RF-Helium Plasma Skin Tightening
Richard Gentile, MD, MBA
Step by Step Approach to Managing Lower Eyelid Complications
Adam Honeybrook, MBBS
Transposition and Preservation of Upper Eyelid Fat Pads During Upper Blepharoplasty
Donovan Reed, MD
Nuances of Lower Lid Blepharoplasty
Aliza Epstein, MD
Utility of 3D Volumetric Analysis After Autologous Fat Grafting to the Head and Neck
Pasquale Tolomeo, MD, DDS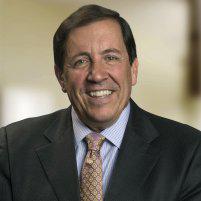 Richard D. Gentile, MD
Dr. Gentile is a distinguished Facial Plastic and Reconstructive Surgeon and teacher and author who is respected internationally for his innovative artistry and technical skills. He founded the Facial Plastic and Aesthetic Laser Center in 1987 and serves northern Ohio in his specialized centers in Fairlawn and Boardman Ohio. Prior to entering full-time private practice Dr. Gentile served as a Clinical Associate Professor at the Northeast Ohio Medical University and has served on the medical faculty of Case Western Reserve College of Medicine in Cleveland, Ohio, and the Baylor College of Medicine in Houston, Texas.
Dr. Gentile is certified by the American Board of Facial Plastic and Reconstructive Surgery and by the American Board of Otolaryngology – Head and Neck Surgery. He is one of only 31 such dual board-certified surgeons in the state of Ohio. His dual background provides a unique understanding of the complexities involved in cosmetic and reconstructive surgery of the face, eyes, head, and neck. Dr. Gentile is a Fellow of the American Academy of Facial Plastic and Reconstructive Surgery and has served as an executive officer (Treasurer) for the Academy and its research foundation which is in Alexandria Virginia. Dr. Gentile has also served as a national spokesman for the Academy and participates in most of the educational forums for the Academy has served as a Program Chairman for the Academy's 2004 Spring Meeting held in Phoenix, Arizona. Dr. Gentile also serves as an editorial reviewer for the Archives of Facial Plastic Surgery published by the American Medical Association and the American Society for Laser Medicine and Surgery. He is an active researcher in aesthetic laser technology and is frequently invited lecturer at the American Society of Laser Medicine and Surgery (ASLMS) meetings and others worldwide.
Donovan Reed, MD
Dr. Reed was born and raised in Nashville, Tennessee. He graduated Summa Cum Laude with Honors from East Tennessee State University with a degree in Chemistry and minors in Biology and Anthropology. He was then commissioned as an officer in the United States Air Force and graduated as class Valedictorian from the Uniformed Services University of the Health Sciences in Bethesda, Maryland, where he was elected to Alpha Omega Alpha, the national medical honor society. Dr. Reed completed his Internship in General Surgery and his Ophthalmology Residency at the San Antonio Uniformed Services Health Education Consortium where he served as Chief Resident and Clinical Instructor of Surgery for the Uniformed Services University School of Medicine. Dr. Reed has also served at the national level on the American Academy of Ophthalmology Committee for Resident Education. He has published multiple peer-reviewed manuscripts, chapters, and abstracts, and presented his research at national and international meetings. He has also served as a reviewer for scholarly publications. Dr. Reed has participated in multiple surgical humanitarian missions and is a faculty instructor for the Hawaiian Eye Foundation. He has received multiple awards for academic excellence his research endeavors, including recognition by Who's Who Among Students in American Universities and Colleges and the Dr. Kenneth L. Piest Award for Excellence in Ophthalmic Plastic Surgery Research. Dr. Reed will be with TOC Eye and Face for two years during which he will complete his two-year ASOPRS Fellowship and one-year AACS Fellowship.
Aliza Epstein, MD
Dr. Aliza Epstein was born in Fort Lauderdale, Florida. Her passion for medicine started at an early age being positively influenced by her father who is a respected Oculofacial Plastic Surgeon in South Florida. She attended Northwestern University in Evanston, Illinois where she majored in Psychology while pursuing pre-medical endeavors through her studies as well as clinical research. She traveled back to South Florida to attend the University of Miami Miller School of Medicine, where she was elected to the Alpha Omega Alpha, national medical honor society. While at the University of Miami, Dr. Epstein helped provide free vision screenings and eye care throughout South Florida through the Department of Community Service (DOCS) program, where she held multiple leadership positions. Dr. Epstein received the prestigious John K. Robinson Grant, allowing her to publish multiple peer-reviewed articles and present at numerous national and international meetings during medical school. She completed her internal medicine internship at Mount Sinai St. Luke's-Roosevelt Hospital in New York City, and ophthalmology residency at the Kresge Eye Institute in Detroit, Michigan, where she was elected to be chief resident during her final year. She followed her passion for oculofacial plastic surgery, completing a two-year American Society of Ophthalmic Plastic and Reconstructive Surgery (ASOPRS) fellowship with TOC Eye and Face, where she performed thousands of surgeries. During that time, she also completed an American Academy of Cosmetic Surgery (AACS) fellowship focusing on facial cosmetic surgery. As a board certified ophthalmologist, Dr. Epstein has published numerous peer-reviewed book chapters and articles in ophthalmology and oculofacial plastic surgery.
Pasquale Tolomeo, MD, DDS
Dr. Tolomeo has since completed a full body and facial cosmetic fellowship at Tulsa Surgical Arts with Dr. Angelo Cuzalina. Dr. Tolomeo received his BA in Biology and Physical Science, Cum Laude, from St. John's University and his DDS from the University of Michigan in 2014. He graduated from NYU Langone/Bellevue Oral and Maxillofacial Surgery Program, which is a combined Certificate/Medical Degree program. Dr. Tolomeo has co-authored several cosmetic surgery book chapters on breast surgery, breast augmentation, mastopexy, facial liposuction, cleft rhinoplasty, and neck lift.



 
Adam Honeybrook, MBBS
Dr. Honeybrook completed residency training at Royal Prince Alfred Hospital and a Diploma of General Surgery at Vanderbilt University Hospital. He then completed Otolaryngology Head and Neck Surgery training at Duke University Hospital and two fellowships in Facial Plastic Surgery at the University of Pennsylvania and Louisiana State University.
This is a non-CME course. 
This is a non-CME course. Registration fees are non-refundable.
*Residents and training fellows - After adding the course to your cart, use the coupon code in your renewal confirmation letter to bring the price to $0. If you need assistance, please email AACS headquarters.