Speaker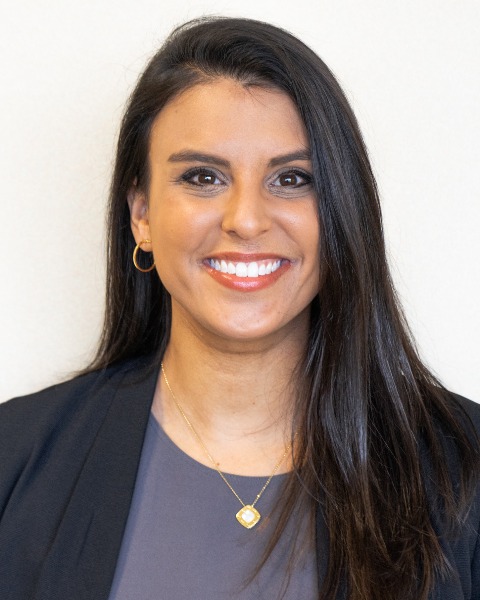 Monica Ray, MD
TOC Eye and Face, Austin, TX
Monica Ray is an ophthalmologist, currently completing fellowship in Ophthalmic Plastic and Reconstructive Surgery through ASOPRS and Facial Cosmetic Surgery through AACS at TOC Eye and Face in Austin, TX. She attended the University of Michigan for her undergraduate degree, and Wayne State University School of Medicine where she earned her medical degree. She completed an internship at Beaumont Hospital in Dearborn Michigan. She finished ophthalmology residency at Case Western Reserve University in Cleveland, Ohio where she served as chief resident. She will be spending two years at TOC Eye and Face during which she will complete her two-year ASOPRS fellowship and a one-year AACS fellowship.
Abstract
Introduction: Brow ptosis is an important component of facial aging. Many techniques have been developed to address the gravitational descent of the brow. Effective lifting requires complete soft tissue release from the superior, lateral, and inferolateral orbital rim and sufficient zygomatic-temporal dissection to facilitate elevation and suspension of these tissues. Traditional approaches which only address the superior orbital rim may effectively raise the brow; however, full release of the zygomatic-temporal region provides release of the intermediate fat pad and the superior aspect of the SMAS which leads to improved aesthetic results and allows suspension of the zygomatic soft tissue and midface. Presented here is our technique of extended dissection of the zygomatic region providing enhanced outcomes in cosmetic endoscopic brow and forehead lifting.
Methods: This is a retrospective analysis of patients undergoing cosmetic endoscopic brow and forehead lifting with a modified extended dissection in a single oculofacial plastic practice by three physicians (MS, EB, TN) . The patient charts were reviewed for subjective and objective outcomes, as well as post-procedure complications.
Results: Five hundred patients who underwent endoscopic brow and forehead lifting with extended zygomatic-temporal dissection were assessed retrospectively. There were no intraoperative complications within this patient cohort, post operative complications included edema, ecchymosis, temporary alopecia and prolonged wound healing with minimal effect on final outcomes. A variety of facial plastic reconstructive and cosmetic procedures were performed concurrently at the time of brow lifting. Patients who underwent concurrent midface lift or lower face lift were excluded in order to evaluate the effect of the extended midface dissection. All patients were satisfied with their outcome, and there were no patients in need of revision for contour, symmetry, or patient dissatisfaction.
Discussion: Endoscopic brow and forehead lifting is a common procedure performed in aesthetic facial cosmetic surgery. There are a variety of surgical and non-surgical approaches to elevate the brow, and multiple nuances to endoscopic forehead dissection, all with advantages and disadvantages. The authors herein present a technique of extended zygomatic and temporal dissection for endoscopic brow lift, which has notable advantages including reliable reproducibility, consistent efficacy, and improved aesthetic results with minimal additional surgical time. This technique enhances concomitant cosmetic facial surgery of the lower face and neck, midface and periocular region by mobilizing the SMAS, and allowing access to the deep components of the facial ligaments.
Conclusion: This series of 500 patients highlights the efficacy, aesthetic outcomes, and safety of extended zygomatic temporal dissection as part of cosmetic endoscopic brow and forehead lifting surgery.
Take Home Message
In Endoscopic and forehead lifting full release of the zygomatic-temporal region provides improved aesthetic results and allows suspension of the zygomatic soft tissue and midface.