Speaker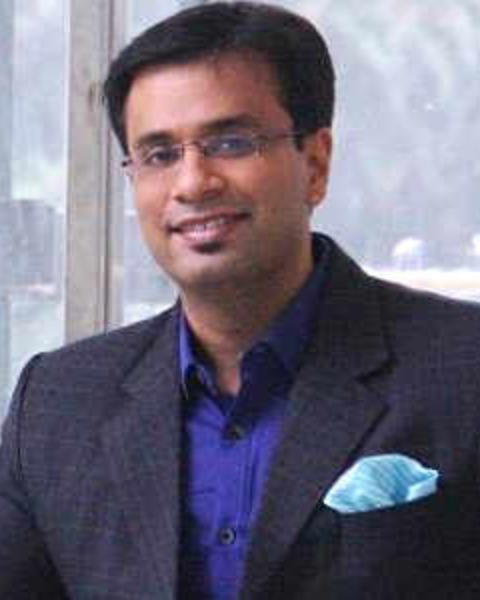 Debraj Shome, MD, FRCS, FACS, MBA
The Esthetic Clinics, India
Dr. Debraj Shome is a top Facial Plastic Surgeon, Cosmetic Surgeon and Oculoplastic Surgeon. Dr. Shome co-founded The Esthetic Clinics. The Esthetic Clinics are a group of top-class centers, based in Mumbai, Hyderabad, Kolkata & New Delhi, India and dedicated to the disciplines of aesthetic surgery and skin care of the body. Dr. Shome is a Surgeon super specialized in Facial Plastic Surgery, Oculoplastic Surgery & Cosmetic Surgery & is a consultant at Breach Candy Hospital; Saifee Hospital, Girgaon, Mumbai; Apollo Spectra Hospital, Chembur, Mumbai & SL Raheja Fortis Hospital, Mahim, Mumbai, India. Dr. Shome also runs a NGO called Debabrata Auro Foundation which plays a role in the upliftment of the downtrodden. Dr. Shome is the ex-Head of the Institute of Aesthetic Surgery, Apollo Hospitals, Hyderabad, India. Dr. Shome was Visiting Faculty to the Department of Head & Neck Surgery at MD Anderson Cancer Center, Houston, USA.
Abstract
Background: Surgical hair restoration with Hair Transplant is an increasingly sought-after treatment for hair loss. Despite good results, hair loss post-transplant is an ongoing and unavoidable process which needs some maintenance therapy to achieve the desirable results. 
Aim: To evaluate the efficacy of a novel biomimetic peptide hair growth factor formulation in post hair transplant patients after 6 months. 
Method: Thirty male patients in the age group of 35-55 years, with complaints of hair loss, 6 months post hair transplant therapy were selected, & divided into 2 groups: Group A (Growth Factor) & Group B (placebo). Intradermal injections of the novel growth factor formulation & placebo (normal saline) were given in each group, respectively, at 3-week intervals, for a total of 8 sessions. Video microscopic assessment, global photographic assessment and patient subjective assessment were evaluated at baseline, after 6 months and 1 year. 
Results: Significant improvement was noted in photographic assessment in Group A. Video microscopic evaluation showed that hair density, terminal hair density, vellus hair density and shaft diameter were significantly better in growth factor formulation group (p < .005) than the placebo group. Satisfaction rating with the self-assessment test was also higher in this group, as compared to placebo group. 
Conclusion: The intradermal administration of our novel biomimetic peptide hair growth factor formulation proved to be safe and more effective as a maintenance therapy for hair fall reduction in post hair transplant patients, as compared to placebo. A comparative study with long term follow-up is needed to widen our scope of knowledge.
Take Home Message
Intradermal injection of our novel biomimetic peptide hair growth factor formulation, is an effective modality for the treatment of hair loss in patients with post hair transplant surgery. The growth factor formulation helps in reducing hair fall and also regrowth of new hair. Moreover, when combined with mesotherapy, it can be beneficial as it stimulates the blood circulation and removes DHT from the scalp.