Speaker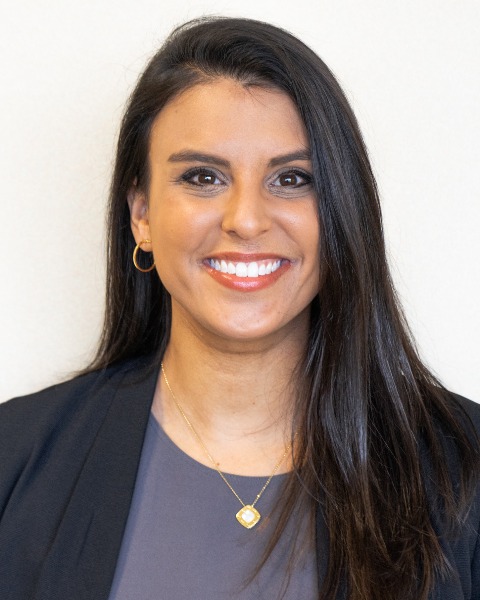 Monica Ray, MD
TOC Eye and Face, Austin, TX
Monica Ray is an ophthalmologist, currently completing fellowship in Ophthalmic Plastic and Reconstructive Surgery through ASOPRS and Facial Cosmetic Surgery through AACS at TOC Eye and Face in Austin, TX. She attended the University of Michigan for her undergraduate degree, and Wayne State University School of Medicine where she earned her medical degree. She completed an internship at Beaumont Hospital in Dearborn Michigan. She finished ophthalmology residency at Case Western Reserve University in Cleveland, Ohio where she served as chief resident. She will be spending two years at TOC Eye and Face during which she will complete her two-year ASOPRS fellowship and a one-year AACS fellowship.
Abstract
Introduction: Face and necklift surgery has the power to release and resuspend the ptotic soft tissue of the lower face and neck, restoring youthful contour. Numerous techniques have been developed to plicate and resuspend the SMAS. (need extensive article list here, including original skoog article, MACS lift article, and original deep plane article in PRS.) Fixation techniques of the SMAS have numerous pros and cons; achieving a smooth contour and effective lift is the ultimate goal. The authors present here an interlocking-plicating horizontal mattress suture technique that can smoothly enhance facial contour, improve and re-distribute volume in the midface, and provide strong support for the underlying tissues during deep plane lower face lifting.
Methods: This is a retrospective analysis of all patients undergoing a facelift with the described suture technique utilized by a single surgeon (TN) at our facial cosmetic surgery practice. Patients underwent a high-SMAS deep plane technique, with asymmetric distribution of the SMAS depending on underlying facial symmetry needs, and the specific SMAS suturing technique. The patient charts were reviewed for subjective and objective outcomes, as well as post-procedure complications.
Results: 214 patients who underwent deep plane lower face lifting with interlocking-plicating horizontal mattress SMAS closure were assessed retrospectively. There were no intraoperative complications related to the suture technique in this patient cohort. A variety of facial cosmetic procedures were performed concurrently at the time of the studied procedure, and none were impeded by or negatively impacted the success of the procedure. All patients were satisfied with their final outcome, and there were no patients in need of revision for contour, symmetry, or patient dissatisfaction. WILL NEED TO INCLUDE A REASONABLE LIST OF COMPLICATIONS FOR THESE PATIENTS: HEMATOMA, SEROMA, SCAR REVISION, SUTURE PALPABILITY…. ESTIMATES: (3, 2, 4, 5)
Discussion: The deep plane facelift is a reliable, established cosmetic rejuvenative procedure that provides release and lift of the deep tissues of the mid and lower face. There are a variety of fixation strategies, all with advantages and disadvantages. The interlocking-plicating horizontal mattress suture technique has notable advantages including reliable efficacy, excellent contour, and robust support of the SMAS. This suture technique provides consistent, reproducible and efficacious lift of the SMAS that aids in contouring of the deep tissues during facelift. This technique may be easily implemented with concomitant facial plastic reconstructive and cosmetic procedures of the neck, periocular, brow, and forehead.
Conclusion: This series spanning 10 years of patients demonstrates the efficacy, safety, and outcomes of deep plane face lifting with SMAS suspension utilizing interlocking-plicated horizontal mattress sutures.
Bibliography:
Gordon NA, Adam SI 3rd. Deep plane face lifting for midface rejuvenation. Clin Plast Surg. 2015 Jan;42(1):129-42.
Charafeddine AH, Drake R, McBride J, Zins JE. Facelift: History and Anatomy. Clin Plast Surg. 2019 Oct;46(4):505-513.
Sadati K, Motakef S. Triple-C SMAS Plication Facelift for Natural Facial Rejuvenation. Plast Reconstr Surg Glob Open. 2019 Dec 26;7(12):e2575.
Take Home Message
In facelifting surgery an interlocking-plicating horizontal mattress suture resuspension of the SMAS can smoothly enhance facial contour, improve and re-distribute volume in the midface, and provide strong support for the underlying tissues during deep plane lower face lifting.