Speaker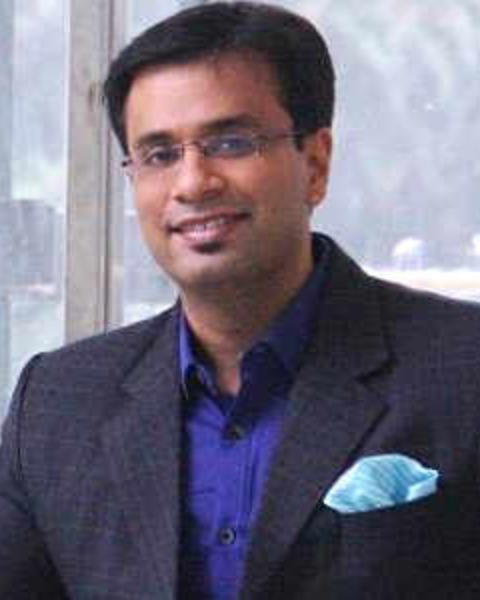 Debraj Shome, MD, FRCS, FACS, MBA
The Esthetic Clinics, India
Dr. Debraj Shome is a top Facial Plastic Surgeon, Cosmetic Surgeon and Oculoplastic Surgeon. Dr. Shome co-founded The Esthetic Clinics. The Esthetic Clinics are a group of top-class centers, based in Mumbai, Hyderabad, Kolkata & New Delhi, India and dedicated to the disciplines of aesthetic surgery and skin care of the body. Dr. Shome is a Surgeon super specialized in Facial Plastic Surgery, Oculoplastic Surgery & Cosmetic Surgery & is a consultant at Breach Candy Hospital; Saifee Hospital, Girgaon, Mumbai; Apollo Spectra Hospital, Chembur, Mumbai & SL Raheja Fortis Hospital, Mahim, Mumbai, India. Dr. Shome also runs a NGO called Debabrata Auro Foundation which plays a role in the upliftment of the downtrodden. Dr. Shome is the ex-Head of the Institute of Aesthetic Surgery, Apollo Hospitals, Hyderabad, India. Dr. Shome was Visiting Faculty to the Department of Head & Neck Surgery at MD Anderson Cancer Center, Houston, USA.
Abstract
Introduction: Acne is one of the most common skin diseases, causing scars as a common and persistent complication. A single modality of treatment is not completely effective, and hence a combination of therapeutic modalities is required for the treatment. As the condition is very distressing in nature and leaves an impact at a psychological level, the patient often seeks quick results. 
Aims: Efficacy of combined approach using subcision and fillers followed by fractional carbon dioxide laser for the treatment of facial acne scars in Fitzpatrick IV–VI skin types. 
Methods: One hundred sixty‐five patients with Fitzpatrick IV–VI skin types and Grades 2–4 acne scars, as per Goodman and Baron Acne Grading Scale, were enrolled. Subcision followed by hyaluronic acid filler was performed initially, followed by fractional carbon dioxide laser 2 weeks later. Standardized digital global photographs were obtained before treatment, before every laser session, and 6 months after the last laser session. 
Results: Using Goodman and Baron's Global Acne Scarring System, the patients showed significant improvement of both clinician and subjective scores in all grades of acne scars. No significant adverse events were noted. 
Conclusion: To the best of our knowledge, this is the first study to date which involves the combined approach of subcision and fillers, followed by fractional carbon dioxide laser sessions for the treatment of acne scars. The results show significant and persistent improvement, without considerable complications, in Fitzpatrick's skin types IV–VI. This protocol should thus be considered for the management of acne scars of the face.
Take Home Message
Dermoscopy is a valuable tool that can aid the clinician in highlighting features of facial scars that may inform  treatment implementation.