Speaker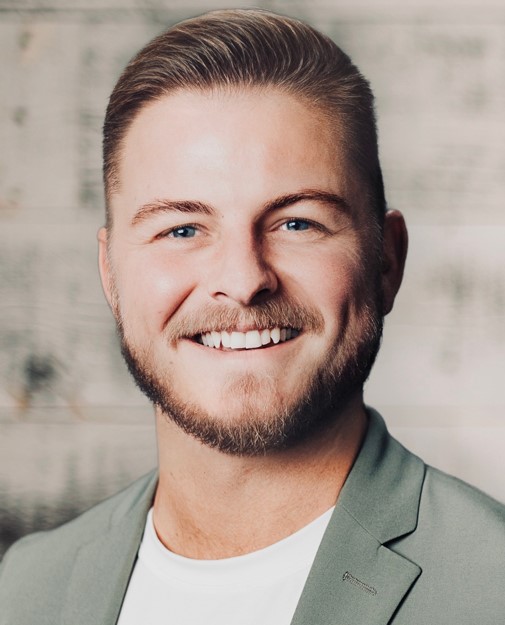 Jason Sievert
Incredible Marketing, Lake Forest, CA
Jason Sievert is the head of internal marketing operations at Incredible Marketing, a full-service digital agency for the medical aesthetic industry. As an entrepreneur and previous business owner, Jason's ability to connect and resonate with his audience shines through his unique campaigns and distinct marketing voice. Jason has over 5 years of experience in the medical aesthetics industry and hosts Incredible Marketing's Podcast. When he's not making us look incredible, he can be found in his woodshop using his creativity for fun and unique woodworking projects.
Abstract
Introduction: Artificial intelligence is a topic that sparks much debate, but it is a conversation that one cannot afford to avoid, as it is no longer just a dream for the future. Science fiction often portrays AI as an omniscient force capable of world-changing effects, both good and evil. Although the current capabilities of AI do not include being able to predict a person's life-long partner or initiate a nuclear war against mankind, the changes and possibilities that AI is already bringing to the tech world are, in fact, altering the world as we know it. AI can be used to improve almost everything, from our sleep cycle to creating your perfect social media experience. This is because its learning algorithms mimic cognitive functions — such as learning, problem-solving, and pattern recognition — at efficiency levels unparalleled by humans. Current artificial intelligence can curate new content, help decrease the cost of acquiring new patients, lower the cost per conversion, and determine how to wisely allocate your budget among marketing tactics. Utilizing the tools at your disposal will help you get ahead now, leaving others to face insurmountable barriers later.
Methods: In this presentation, Artificial Intelligence is Changing Healthcare - A Digital Marketing Revolution, we will discuss instances of AI technology being used effectively in our industry. From there, we will discuss the magnitude of AI technology, and what it means for our industry. Then, taking a look into the future, we will discuss what is on the horizon for AI technology, and how you can use AI on a small scale to give your practice a competitive edge.
Results: AI algorithms are self-contained systems that bring in new leads, nourish them, and learn from failures to create individually custom and curated experiences as we advance. These systems can more accurately predict human interactions than we can. This, therefore, allows it to create unique, personally-tailored experiences on the fly, conduct predictive analysis, and generate sales. Although relinquishing control to an automated AI system sounds risky, the reality is that AI can become your perfect practice manager, your best social media expert, and your most knowledgeable ad specialist, without ever tiring.
Conclusion: AI technology is the future and will become more widely adopted as the algorithms continue to get more advanced. Time is money, and we have already reached the point where AI can outperform humans in various tasks. AI is the new face of productivity; when you need to analyze data and spot trends on immense scales, there is no substitute for what AI offers (Higher Efficiency = Better ROI). AI technology is still in its infant stages, and the possibilities of what can be accomplished with machine learning may be even more exciting than the current capabilities. Therefore, it is important to begin integrating AI into your marketing practices now, lest you be left behind during this technological revolution.
Take Home Message
This presentation will discuss what is on the horizon for AI technology, and how you can use AI on a small scale to give your practice a competitive edge.